2023: Najatu Muhammad Reveals Who Will Run Presidency If Tinubu Becomes President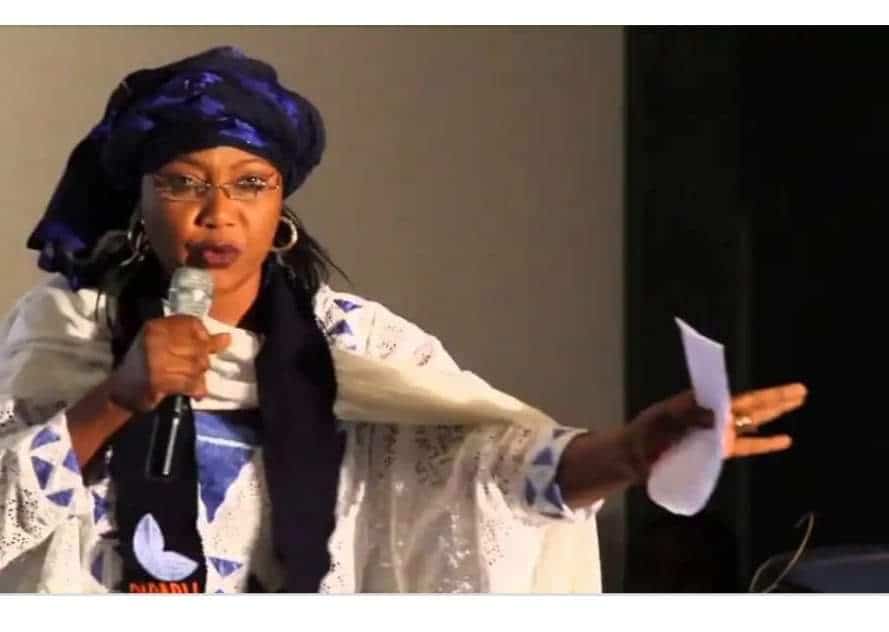 Former senator representing Kano central, Najatu Muhammad, has revealed Remi Tinubu, the wife of the All Progressives Congress (APC) presidential candidate, will be in charge of the presidency if her husband, Bola Tinubu, emerges president in the forthcoming election.
Naija News reports that Najatu made this known on Wednesday during a programme on African Independent Television (AIT).
The former senator, who recently announced her resignation from the APC, said those pushing Tinubu to become president are doing so because of benefits.
According to her, the former governor of Lagos State is just like an idol and his wife will be in charge of the presidency.
She said: "In this case, you know that those hangers-on are only pushing him knowing that he cannot do it and they will be the beneficiaries. He is just there like an idol.
"His wife will be doing the ruling. She will rule over the country and the other hangers, they even hate Asiwaju as far as I am concerned, because you cannot put somebody that is ill mentally into a position of leadership.
"What sort of people are we? This thing can come back and consume every one of us."
Meanwhile, Najatu revealed that Rabiu Kwankwaso would have been her preferred choice if there was the luxury of time.
She also submitted that she would rather be thrown into the ocean than continue supporting the ambition of the All Progressives Congress (APC) presidential candidate, Bola Tinubu.
Muhammad insisted Tinubu is not the right candidate for Nigeria because he is mentally incapacitated.
Shedding more light on her decision to resign from the APC and Tinubu's campaign council, she said pitching her tent with Atiku Abubakar of the Peoples Democratic Party (PDP) is about taking the right decision and Nigerians must also take a decision with the 2023 elections.