Video: My Best Bet Would Have Been Kwankwaso – Najatu Muhammad Reveals After Dumping Tinubu For Atiku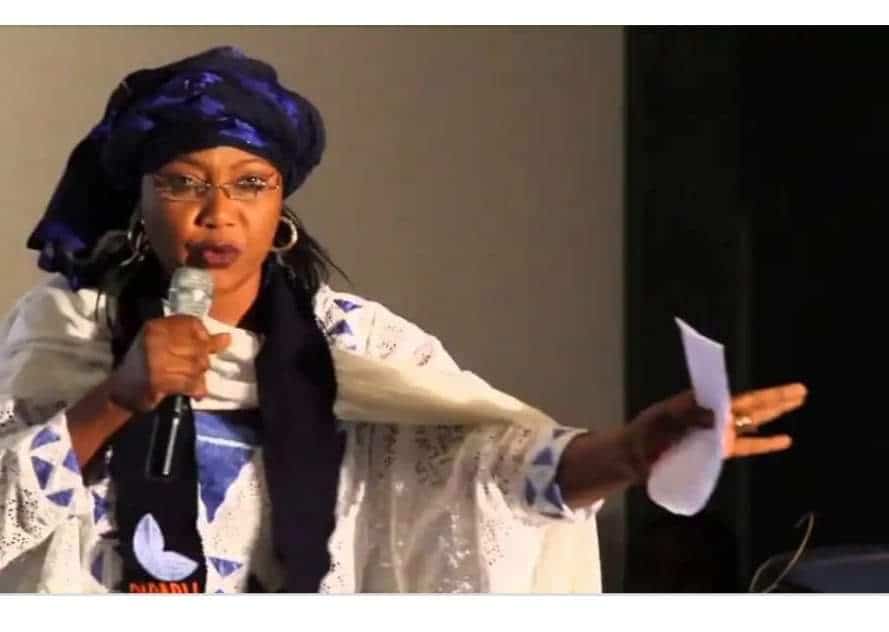 Prominent Kano politician, Najatu Muhammad who recently dumped Bola Tinubu for Atiku Abubakar has revealed that Rabiu Kwankwaso would have been her preferred choice if there was the luxury of time.
Kwankwaso is the 2023 presidential candidate of the New Nigeria Peoples Party (NNPP).
She also submitted that she would rather be thrown into the ocean than continue supporting the ambition of the All Progressives Congress (APC) presidential candidate, Bola Tinubu.
Muhammad insisted Tinubu is not the right candidate for Nigeria because he is mentally incapacitated.
Shedding more light on her decision to resign from the APC and Tinubu's campaign council, she said pitching her tent with Atiku Abubakar of the Peoples Democratic Party (PDP) is about taking the right decision and Nigerians must also take a decision with the 2023 elections.
Naija News reports she opened up about these details in an interview with Trust TV.
According to the Kano politician, 2023 is a time to be very honest and pragmatic as Nigerians need to take back their country.
Watch the video.
It would be recalled that the 67-year-old Kano-based politician resigned from her position as the Director of the Civil Society directorate of the APC Presidential Campaign Council.
Muhammad announced her resignation in a letter addressed to the APC National Chairman, Abdullahi Adamu.
She also copied the APC presidential campaign council and the chairman of her ward in Shahoci, Kano Municipal Local Government Area, in her letter.
According to her, a number of recent developments in the country's political and democratic space are responsible for her decision to dump the APC and its presidential candidate, Bola Tinubu.
Muhammad Teams Up With Atiku
After dumping Tinubu, she met with the presidential candidate of the Peoples Democratic Party (PDP), Atiku Abubakar on Sunday.
Muhammad met with the former vice president at his residence in Abuja.
The former lawmaker representing Kogi West senatorial district, Dino Melaye was among those who received Muhammad at Atiku's residence.
Why I Left Tinubu
Speaking on the reasons for dumping the ruling party, Najatu opened up on the health conditions of the APC presidential candidate, saying that for the times she visited him in London he demonstrated clear symptoms of dementia.