2023: Ekiti PDP NASS Candidates Speak On Suspension Over Anti-Party Activities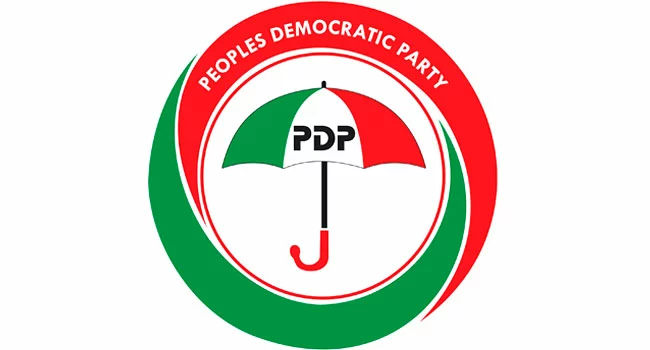 The Peoples Democratic Party (PDP) National Assembly candidates in Ekiti State have reacted to their reported suspension by the leadership of the party on Friday.
Naija News had earlier reported that the national leadership of the party announced that the party candidates in Ekiti State and some others were suspended for anti-party activities.
Reacting to the report, the National Assembly candidates described their purported suspension by the party as an unnecessary distraction.
They noted that they will rather continue reaching out to voters in their various constituencies to emerge victorious in the elections.
The seven National Assembly candidates, who said the purported suspension will not affect their candidacy, said "our concern now is how to win elections and we will not be distracted."
Addressing journalists in Ado Ekiti on Saturday, the Senatorial candidates, Lateef Ajijola (Ekiti Central) and Funso Ayeni (Ekiti North) as well as House of Representatives candidates, Yinka Akerele (Ekiti North 1), Babatunde Ajayi (Ekiti North 2), Lere Olayinka (Ekiti Central 2), Joju Fayose (Ekiti Central 1) and Mrs Emiola Adenike Jennifer (Ekiti South 2), called on members and supporters of the party in the State to remain calm, assuring that nothing will be left undone to ensure their deserved victory in the forthcoming elections.
While describing the party's action as unfortunate and unguided, they said by the Constitution of the PDP, the purported suspension is null and void because none of them was informed of committing any offence.
They said, "We were never informed of any wrongdoing. They didn't tell us our offence so that we can defend ourselves as provided by the party's constitution and the constitution of Nigeria.
"Section 57 (6) of the PDP constitution is clear and unambiguous. It states that 'Any decision taken against a member who has not been informed of the charges against him or has not been given any opportunity of defending himself shall be null and void.'
"Also, Section 33 of the Electoral Act is very clear on candidates for elections and as it is, we remain candidates in line with the law and we shall remain focused. Our party is a constitutional institution and we will ensure it obeys its constitution.
"For the avoidance of doubt, Section 33 of the Electoral Act provides clearly that; 'A political party shall not be allowed to change or substitute its candidate whose name has been submitted under Section 29 of this Act, except in the case of death or withdrawal by the candidate.'
"We are therefore unperturbed. Rather, we are being propelled to work harder to ensure victory in the elections while we explore appropriate means of handling the issues.
"Ultimately, it will be a victory for us as candidates of the PDP.
"Members, as well as supporters of the party, should keep up with this spirit as we continue with our campaign activities."