Why I Never Practiced Islam – Funke Akindele's Ex-husband, JJC Skillz Reveals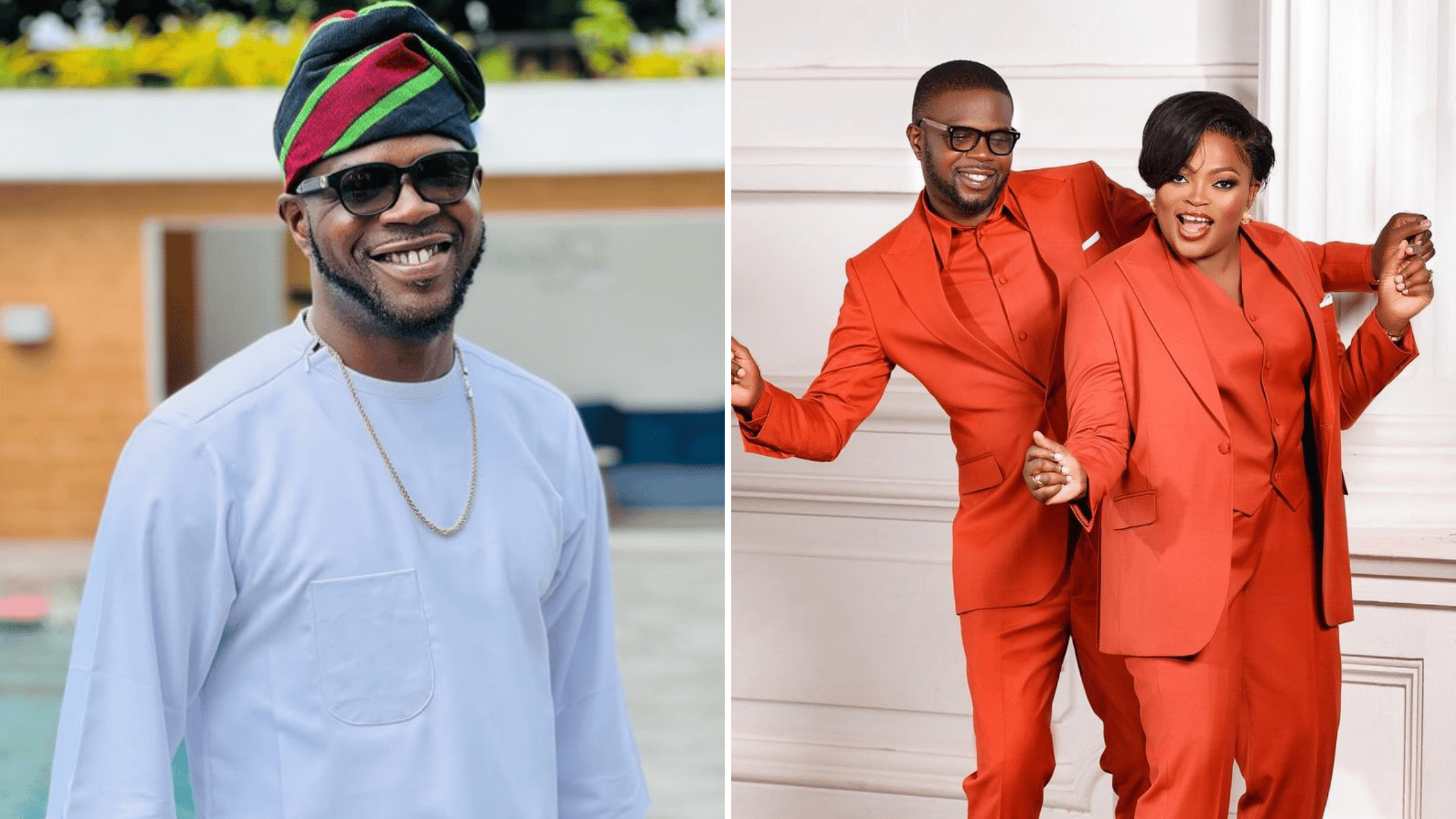 Former husband to Nollywood actress, Funke Akindele, Abdulrasheed Bello better known as JJC Skillz has revealed why he never practised Islam from his childhood to adulthood.
According to the 45-year-old rapper and film producer, he and his siblings were threatened with hellfire sermons while they were attending Islamiyah at a younger age. JJC Skillz recalled how he was beaten at the time, which made him never practice Islam.
Naija News reports that JJC Skillz shared his religious journey on Instagram as he confirmed he has now returned to Islam, his father's religion.
The Kano State-born man was originally in Islam but chose to side with his mother's religion, Christianity. Explaining his choice of returning to Islam, JJC Skillz said he was once lost but now he is found.
His post read: "I was lost but now I'm found O Allah, I ask You for Your pardon and well-being in this life and the next. O Allah, I ask You for well-being in my religious and worldly affairs, and my family and my wealth.
"O Allah, veil my weaknesses and set at ease my dismay, and preserve me from the front and behind and on my right and my left and from above, and I take refuge with You lest I be swallowed up by the earth."
Speaking further on his religious practice, the award-winning rapper and music entrepreneur told Muslims News during an interview recently that it was a design of God that he would embrace Islam.
He said: "I was born a Muslim – AbdurRasheed by name. My dad, Bello is a Muslim but my mum is a Christian. Back then I used to go Islamiyah but all I remembered about it was getting beaten. They used to scare us with hellfire so, I never practised.
"It's God's design that I will return to Islam. I thank Allah for sparing my life. I am so happy I found Islam again because it has given me peace. It has given me direction and focus. I was truly lost but now, I am found."
Naija News recalls that the award-winning songwriter announced his marriage divorce with Akinde in June 2022.
JJC Skillz took to his Instagram page admitting that their marriage has been having issues for over two years. He revealed that Akindele had asked him to leave her residence and refused to discuss the relationship with him.
He said while they "shared a lot of things together", their marriage was beyond repair even if he has tried to "fix things", and is now seeking ways for them to co-parent and manage their joint business.
The rapper's post read: "Dear Friends and family I need to let you know that Funke and I have separated. While it lasted we shared a lot of things together and have created 2 beautiful children.
"The last two years have been extremely difficult for us. I know I have tried my best to fix things but I believe it is beyond repair now. 3 months ago and at Funkes insistence I moved out of the house and apart from AMVCA have not been able to get Funke to sit down in an amicable manner to discuss the future of our relationship.
"I'm making this announcement so that the public is clear that we both are pursuing separate lives. We still have issues that need to be addressed such as the custody and wellbeing of our children which is paramount as well as business interests which need to be disentangled but I have no doubt that these will be resolved one way or the other."