Tinubu Should Be The One To Be Prosecuted – Dino Melaye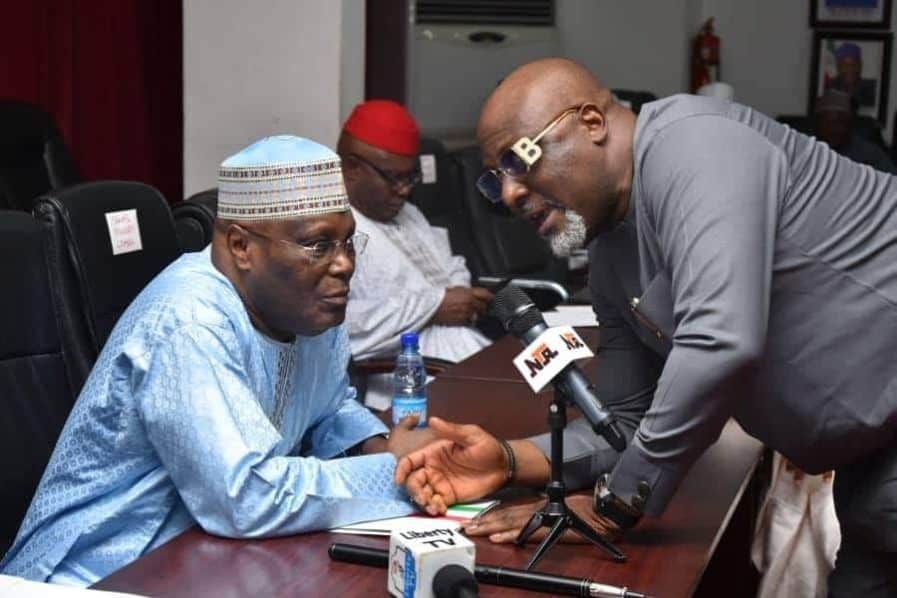 The spokesman and Director of Public Affairs of the Peoples Democratic Party (PDP) Presidential Campaign Organisation, Dino Melaye, has said the presidential candidate of the ruling All Progressives Congress (APC), Bola Tinubu, is not fit to be the next President.
Melaye stated this while speaking in an interview on Channels Television.
The former Kogi West Senator asserted that the APC flag bearer should be the person, who is expected to be investigated and prosecuted for alleged corruption and drug dealings.
He said: "He is the one that has been indicted already in a certified court indictment. He is the man that has faced the Code of Conduct before."
Speaking on the corruption allegations against his principal, Melaye said the PDP presidential candidate, Atiku Abubakar, is not afraid of being investigated.
The PDP chieftain stated that Atiku remains the most investigated Nigerian, who has always submitted himself for investigation several times in the country.
He said, "Atiku Abubakar is a democrat, he's a Nigerian. He has always been available for investigation. He has been investigated time and time again and come out very clean with clean status.
"So, you do not need the permission of Atiku to investigate him. We are not afraid of an investigation, because he's the most investigated Nigerian and if you investigate him again he will come out clean."
Naija News recalls that one Michael Achimugu, a former media aide to Atiku Abubakar, had alleged that PDP presidential candidate used Special Purpose Vehicles (SPVs) to siphon funds during his time as Vice-President between 1999 and 2007.