2023: Ortom Boasts Of Victory For PDP, Says Party In Control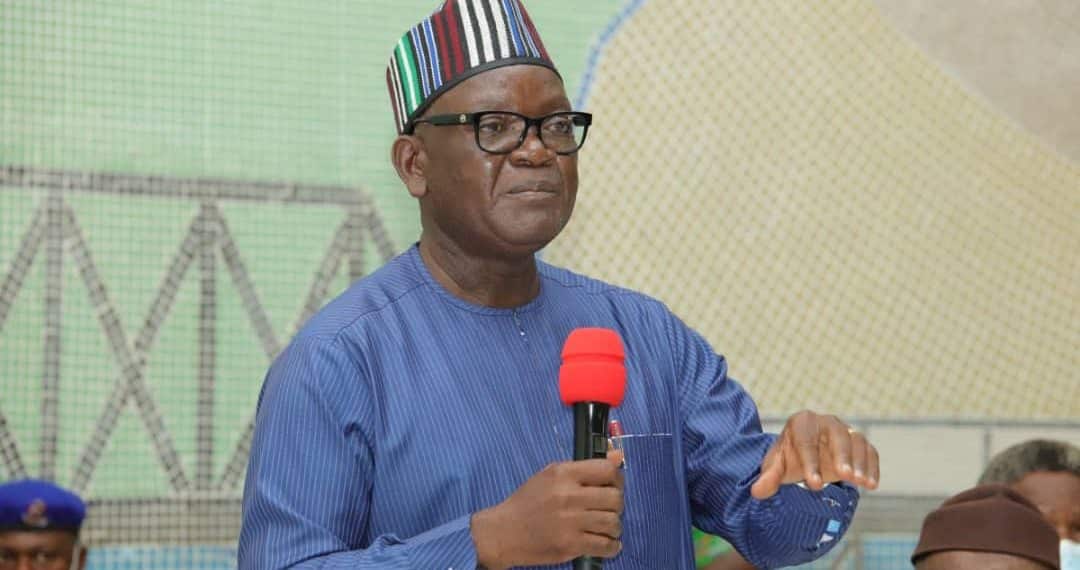 The Benue State Governor Samuel Ortom has boasted about the victory of the Peoples Democratic Party,(PDP) in the state ahead of the 2023 general election.
According to him, no propaganda from the All Progressives Congress (APC) can stop its victory at the polls next month because the PDP is in control of the state.
Naija News reports that Ortom made the pronouncement on Wednesday at the Government House in Makurdi the state capital during a reception in honour of the party's governorship candidate, Hon. Titus Uba, who returned after over one month of medical vacation abroad.
The governor's reaction follows the return of Uba from Germany where he underwent treatment for partial paralysis.
Naija News reported on Wednesday that Ortom jubilated over the return of the APC governorship candidate in the state saying God has healed him against all odds.
Ortom declared that the forces of darkness working against Uba has been crushed by Jesus Christ.
According to him, Uba's return from his medical vacation is a clear indication that all the forces of darkness over him and the PDP in the state.
Ortom said "The return of our governorship candidate was a clear sign that the forces of darkness over PDP, over Engr Uba and over Benue have failed. All principalities of powers, spiritual wickedness in high places, and rulers of the darkness of this world have been crushed by our Lord Jesus Christ.
"Nobody knew that Titus Uba would be on his feet the day he was leaving Makurdi to Abuja and then Germany. The Doctors can treat but it is God that heals."
However, while welcoming Uba back on board, the governor noted that he was positive that he will win the election alongside himself and all elective positions in the state including the House of Assembly, Senate and House of Representatives.
He submitted that "We will win all elective positions in the state including the House of Assembly, Senate and House of Representatives. By the grace of God, Titus Uba will win the coming polls. I will win my Senate election. We will show that PDP is in control of Benue. Where I have not succeeded, Titus will take off from there and succeed."
On his part, Uba thanked the party faithful and the people of Benue as well as the governor for their support in prayers and also for ensuring that he received the best medical treatment in Germany.
He noted that now he is back, he wants to continue from where he left off before his medical vacation, thanking his deputy for standing in for him when he was absent.