Forces Of Darkness Working Against PDP, Uba Have Been Crushed – Ortom Declares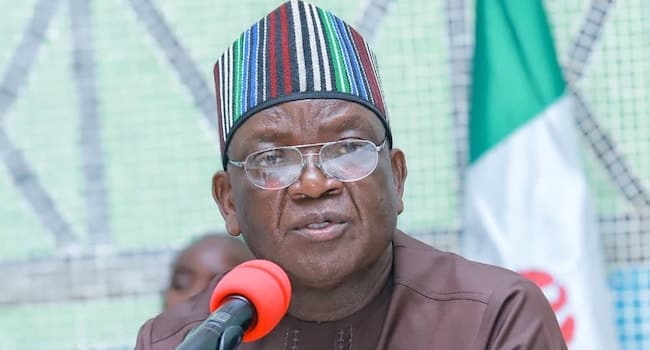 The Benue State Governor, Samuel Ortom has declared that the forces of darkness working against the Peoples Democratic Party (PDP) governorship candidate in the state, Engr. Titus Uba has been crushed by Jesus Christ.
According to him, Uba's return from his medical vacation is a clear indication that all the forces of darkness over him and the PDP in the state.
Naija News reports that the governor made the pronouncement on Tuesday while addressing the party members that turned up to welcome the PDP Uba back to the state after his medical vacation.
Ortom said "The return of our governorship candidate was a clear sign that the forces of darkness over PDP, over Engr Uba and over Benue have failed. All principalities of powers, spiritual wickedness in high places, and rulers of the darkness of this world have been crushed by our Lord Jesus Christ.
"Nobody knew that Titus Uba would be on his feet the day he was leaving Makurdi to Abuja and then Germany. The Doctors can treat but it is God that heals."
Ortom, while appreciating the people for their prayers and support said "Appreciate God almighty for his wonders and we are grateful for the fact that our candidate who could not walk and could not speak well, today he is walking without support."
Naija News also gathered that Uba in a brief remark appreciated the governor, his deputy, Sir John Ngbede and other party leaders for their prayers which he said have aided his quick recovery.
He noted that now he is back, he wants to continue from where he left off before his medical vacation, thanking his deputy for standing in for him when he was absent.
Uba stated that "Evidence of answered prayers from God. All the people you see here were on their knees praying to God for my quick recovery and today I stand before you. I want every one of you to join me to thank the Governor who is a father to everyone."