Kylian Mbappe And Neymar Of PSG Available For Selection Against Strasbourg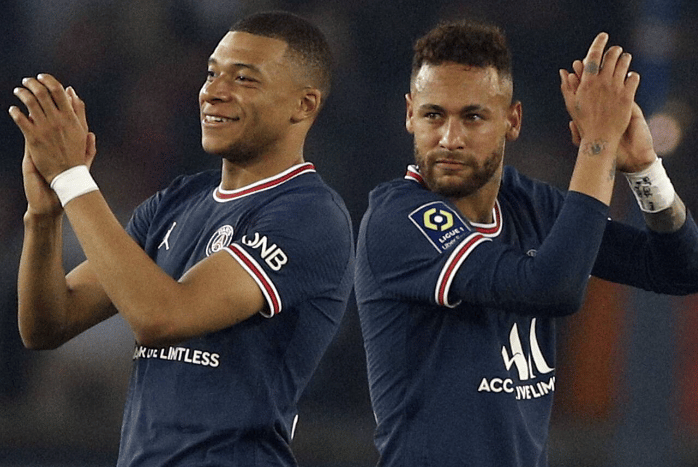 French football star, Kylian Mbappe and his club teammate, Neymar will be available to play for Paris Saint Germain against Strasbourg on Wednesday, December 28.
The French Ligue 1 will resume on Wednesday for the first time since November and Kylian Mbappe alongside his strike partner, Neymar will be available for selection.
Mbappe and Neymar played a prominent role in their respective teams' efforts in the 2022 FIFA World Cup in Qatar.
Neymar scored two goals in Brazil's run in the tournament. Unfortunately for him, his journey in the tournament ended in the quarter-final stage.
As for Kylian Mbappe, he scored a whopping eight goals in the 2022 FIFA World Cup which was enough for him to win the tournament's highest goalscorer (golden boot).
Despite his efforts, Mbappe and his French team lost the 2022 FIFA World Cup title to his club teammate, Lionel Messi of Argentina 4-2 via penalties.
Three days after his hat-trick performance in the World Cup final, Mbappé returned to the Camp des Loges training facility last Wednesday, forgoing any authorized time off. Neymar and Marquinhos, members of Brazil squad, also returned to PSG the following day.
It is unclear whether the forwards will start or sit on the bench against Strasbourg; a final decision will be made following Tuesday's practice.
While Mbappe and Neymar are available for selection ahead of the league game, the return date of the reigning world champion, Lionel Messi is not known yet.
PSG's first game after the World Cup break against Strasbourg will kick-off at 21:00 on Wednesday, December 28.