Touching Moment Sammie Okposo's Wife, Ozioma Breaks Down In Tears At Husband's Praise Party (Video)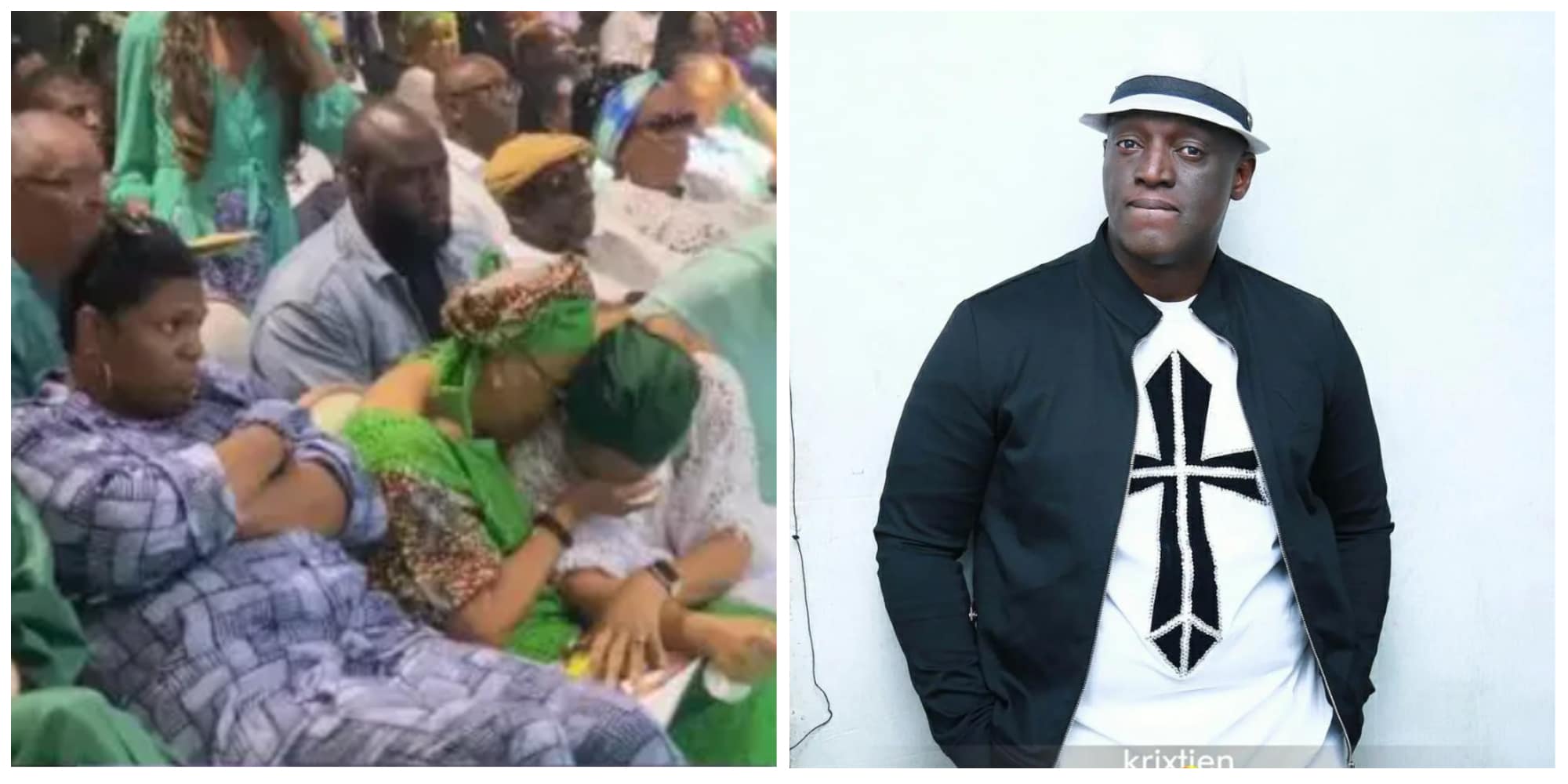 Ozioma Okposo, the wife of the late Nigerian gospel singer, Sammie Okposo, shed uncontrollable tears on Tuesday, during her late husband's farewell praise party.
Naija News earlier reported that the funeral rites of the singer, who died on November 25, 2022, kick-started with the Farewell Praise Party (S.O.P.P.) which was held at La Madison Place in Oniru, Lagos.
At the event, a video of Sammie's moment was played while appreciating his wife for forgiving and standing by him during his sex scandal earlier this year.
Ozioma who could not contain her emotion shed uncontrollable tears watching the video of herself and her husband and some guests could be seen consoling her.
Sammie Okposo's daughter who feels hurting and could not take it at some point stood from her seat and moved away from where her mother was being consoled.
How Do2dtun Saved Fan From Committing Suicide
Meanwhile, Media personality, Do2dtun has recalled the time he saved a fan from committing suicide at a club.
The 38-year-old whose real name is Oladotun Kayode, made this known during a recent interview with the Guardian.
He said, "I am motivated by the love for what I do and the inspirational messages I get that fire up in the lives of others. Also, being a dad and seeing through the eyes of my kids how they are proud of their dad and seeing who they can be.
"The fact that I can pull up a smile on people's faces also inspires me. One time, I was on a show and I kept looking at this guy and asking if he was okay. He later told me he had planned committing suicide that night and was happy I reached out to him."