World Cup 2022 Quarter-Final: Bukayo Saka's Take On England Vs France Match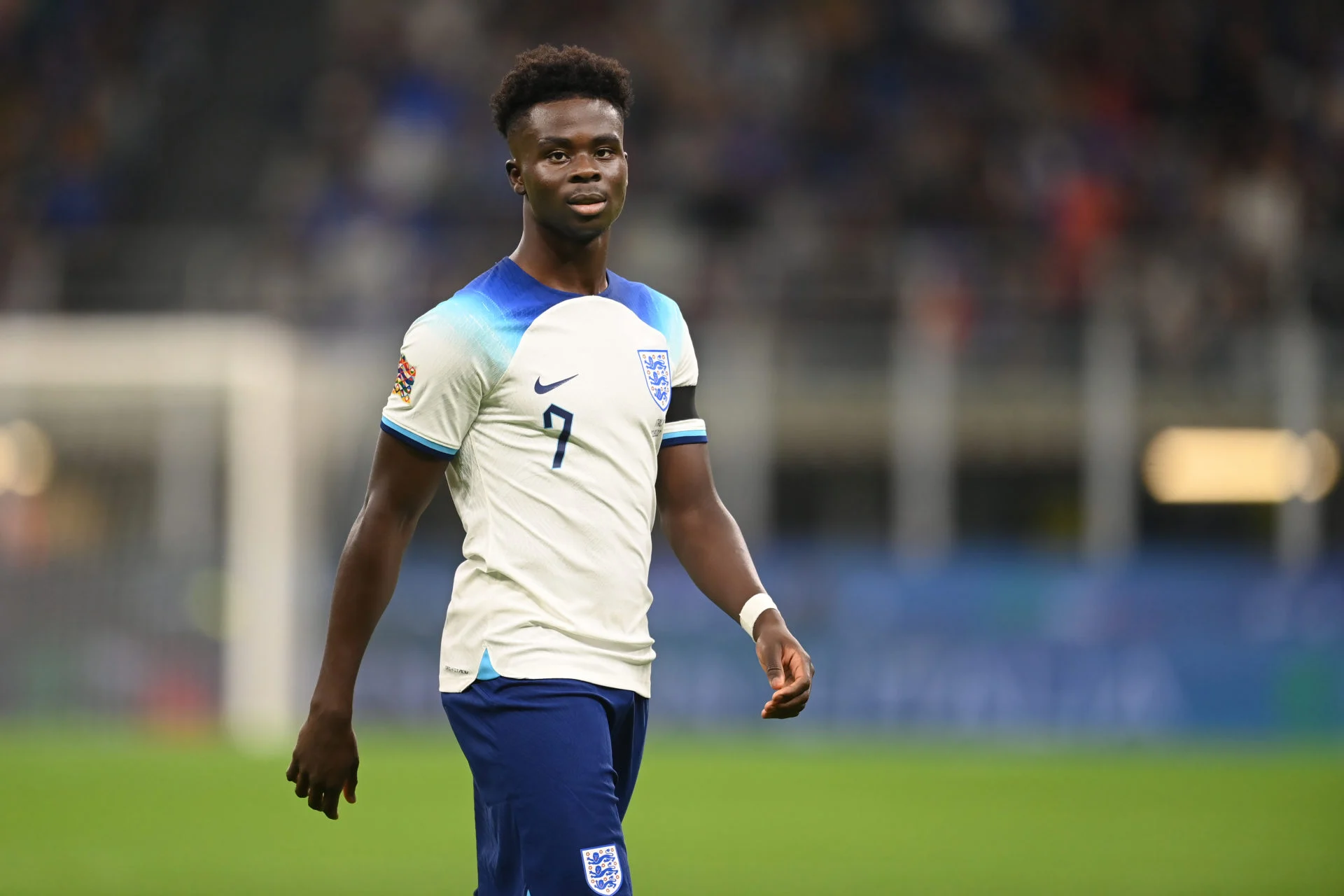 England youngster, Bukayo Saka has expressed optimism that his side will defeat France in their 2022 FIFA World Cup quarter-final match this Saturday, December 10, 2022.
However, the 21-year-old English Premier League player warned that the England team must find the right balance to deny France the chance to the next stage of the world football competition.
The Arsenal attcker want the Three Lions to be at their best if they are to overcome France in the quarter-finals at Al Bayt Stadium.
Saka said it had been a great experience for him at the World Cup in Qatar. He, however, insists that Gareth Southgate's side must not get too nervous when playing against France this weekend.
"Now, of course, we have to believe we can win the World Cup. Right now, our focus is on the next game, France," Saka said at his post-match press conference, Naija News understands.
He added: "I think it's about finding the right balance because, obviously, it's not just a normal game. It's a World Cup quarter-final. At the same time, you need to prepare and do the same things the way you normally do so you don't overthink and get too nervous.
"It has been a great experience so far, to achieve what I've and help my team with the goals I've scored is a really nice feeling."
Meanwhile, French Ligue 1 club, Paris Saint-Germain (PSG) on Wednesday ruled out the chances of signing Portuguese striker, Cristiano Ronaldo.
PSG president, Nasser Al-Khelaifi who described Ronaldo as a fantastic player however added that it's difficult for the club to bring in a player with the calibre of players already at the club.
Answering a question from Sky News on the possibility of signing Ronaldo who is a free agent after leaving Manchester United last month, the PSG president said: "The three players that we have [Lionel Messi, Neymar and Kylian Mbappe].
"It's very difficult, but I wish him all the best. He's fantastic and he's still an amazing player."