Bishop Oyedepo Issues Stern Warning As His Church Commences Shiloh 2022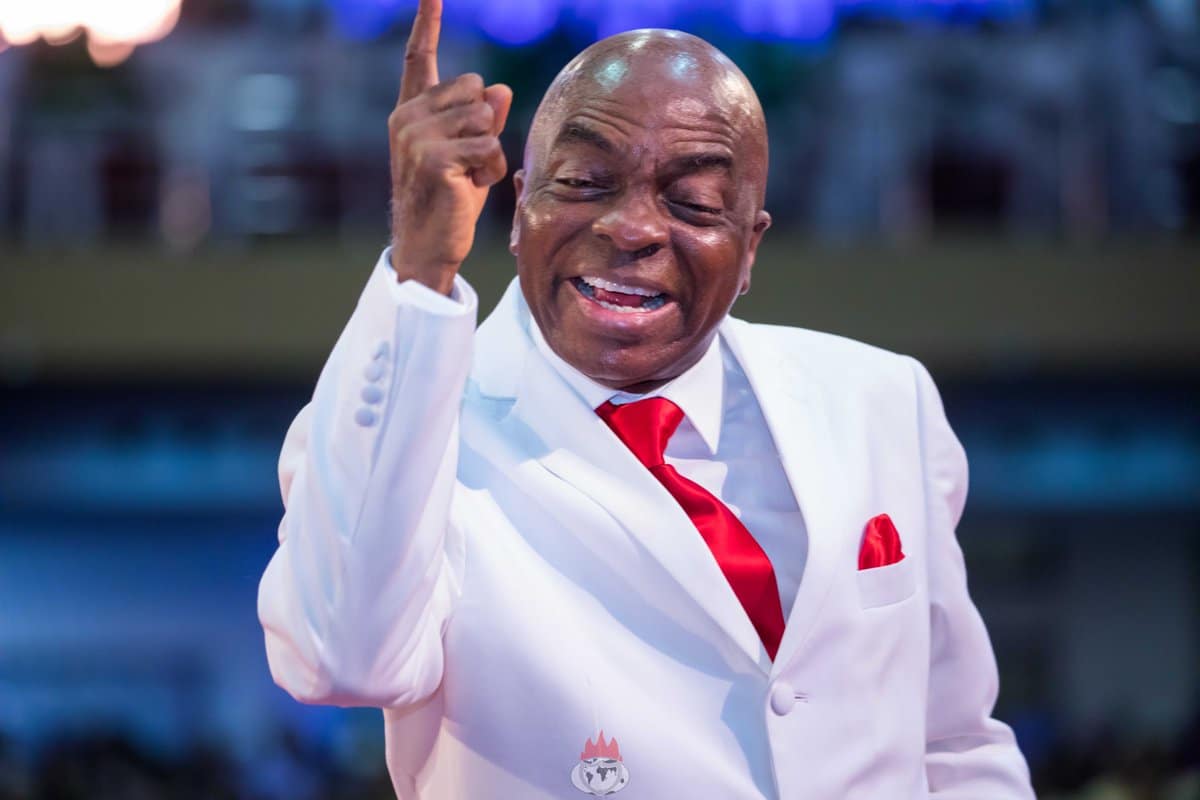 The founder and Senior Pastor of the Living Faith Church Worldwide, Bishop David Oyedepo, has warned the general public, including his members, to be wary of scammers as the church commences its yearly Shiloh programme.
The renowned cleric, while preaching at the church's headquarters in Ota, Ogun State, observed that some people are on a rampage disguising themselves to be representatives of the church, seeking donations from unsuspecting members and followers.
Bishop Oyedepo warned that such has never been the tradition of the church to seek financial donations for its programmes or projects to be executed by the church.
He stressed that the ministry only seeks the spiritual well-being of the people. Bishop Oyedepo said, "If you see anything anywhere soliciting for money from this church, it is fake. We never have, we don't do it. We seek after people for their spiritual well-being.
"Members of this Church, please hear this. Anything you see posted by any devil saying that the church is asking for any offering, not here. Discard it.
"It has never happened, it will never happen. We have not had to beg once in 41 years, we won't start now. Shiloh is coming and those dangerous folks will start posting things. We have never taken an offering for Shiloh in this world".
Meanwhile, the lead Pastor of the LOGIC Church, Flourish Peters, on Sunday narrated how the wife of the 51-year-old gospel musician, Sammie Okposo who passed away on Friday, November 26, found him asleep on a chair on the day he died.
According to Pastor Peters, the singer did not slump and die but rather slept in glory during his last moments on earth.
In his own words, he said: "On Friday, I received a troubling call around 4.45 am – a call I wish I never received. But it is what it is. It was Ozy Okposo (Sammie Okposo's wife's name) on the other side of the phone saying 'Sammie, wake up in Jesus' name'.
"So, contrary to what blogs reported, he did not slump and die. He sat on the chair watching TV, before sleeping. But never went back upstairs to sleep. From his sleep, he slept into glory.
"I went there and saw the body. I conducted CPR and hit him hard. But nobody sees Jesus and looks away. It becomes challenging when a believer crosses over to the other side.
"It is deeply painful for me. I feel hurt," Peters said shortly before his sermon on Sunday.