A'Ibom APC Candidate Gives Council Chairman 24 Hours to Return Vandalized Billboard Or Face Consequences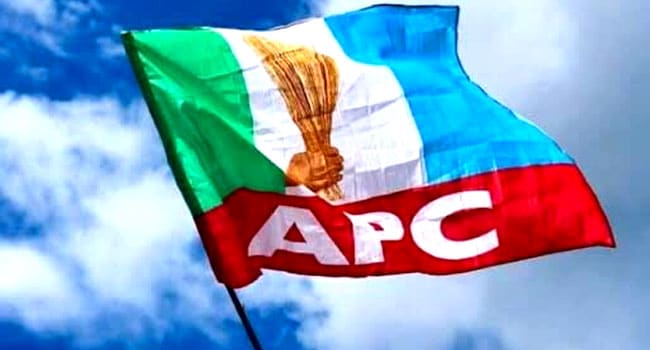 The Deputy Governorship Candidate of the All Progressives Congress (APC) in Akwa Ibom State, Victor Antai, has given the Idu Uruan Council Chairman 24 hours to return the vandalised APC billboard or face the consequences of his alleged actions.
According to him, billboards of APC candidates across the state have been continuously vandalised.
Naija News reports that Antai who was reported to have been fuming at one of the sites the APC billboard was vandalised explained that he had only asked for the banner to be fixed at that particular spot on Monday only for party members to call him the next day that the Uruan council chairman had ordered boys to vandalise it because he claimed it was close to the council secretariat.
The APC deputy governorship candidate, who condemned the act of vandalism of the party's billboards went to confront the council chairman to replace that particular one of him and his principal Obong Akan Udofia or face the consequences.
Antai in his narration said "Yesterday, I sent some people to come and put up our flex on our billboard behind me here, this board personally belong to me. I erected this board since the year 2015. This was the board I also used in running a campaign for the sitting Governor, Udom Emmanuel.
"Since I was not on the ballot, I had no use for it and some of my friends that are still in PDP have been using this board and I have not disturbed them.
"Right now since I am on the ballot, I have the need for it and I drove down here to find torn materials and the board in a state of disrepair. Yesterday, I sent some money for them to maintain the board and then posted APC governorship candidate flex on this board. By this morning, I got a call from our teeming supporters across Uruan here, that the council chairman mandated his boys to vandalise the APC board," he explained.
Antai, who said he didn't believe in the chairman's excuse that the board was standing very close to the Uruan council secretariat submitted that he had only one message for the council chairman and that is "power is transient."
He continued saying "But I can tell you that this board is on Nwaniba Road that leads to Five Star Hotel and it's about 300 metres away from the turn that leads to Uruan Council Secretariat," he said and threatened a fight.
"They have touched the tiger's tail. I am a grandson of Uruan. I have done more for Uruan than the chairman. So, I have the right also that the Iniobong. He has touched the tiger's tail and I am not going to take it lying low."