'We All Want Osimhen', Says Napoli Coach After Thrashing Ajax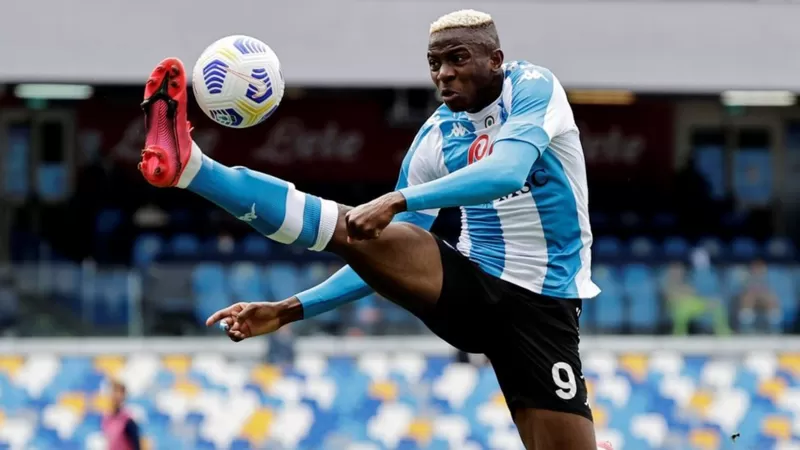 Napoli Manager, Luciano Spalletti has acknowledged that his side cannot do without Super Eagles forward, Victor Osimhen, even after Thumping Ajax six goals to one.
Naija News recall that the Nigerian Forward, Osimhen was not included in Napoli's 23-man squad for the game against Ajax because he was unable to recuperate in time for the UEFA Champions League (UCL) encounter against Ajax.
Spalletti is eagerly anticipating Osimhen's return, noting that his presence would have given Napoli's attack more life and threat to other teams in and out of Serie A.
Naija news understands that Osimhen has been injured since match day one of the UEFA Champions League when they defeated Liverpool 4-1 and has missed a couple of Serie A game.
Napoli has been unbeaten in the UCL with and without Victor Osimhen, but manager Luciano Spalletti has acknowledged that the void left by the Nigerian cannot be filled.
Tuesday's 6-1 thrashing of Ajax by Napoli was followed by a speech from the Italian Manager, who praised his team but also mentioned Osimhen's absence.
"And it's hard there, because he plays 60, 30 … but if they don't all work, you can't play games in a row.
"Simeone and Raspadori both did well but we all want Osimhen, but then who will the owner be?" he said.
What Did Giovanni Simeone Say About Osimhen?
Meanwhile, the Super Eagles' talisman has been praised for his qualities both on and off the field by Napoli striker Giovanni Simeone, in related news.
"Osimhen is a very good player, he's also a good person," he told Omasports TV.
"We know we need him in the team just like me and Raspadori. When he returns, the coach would have to decide who will be the first choice striker," he added.