Ebonyi: APC Is Desperate, Umahi Is Afraid – Agom-Eze Reacts To Her Suspension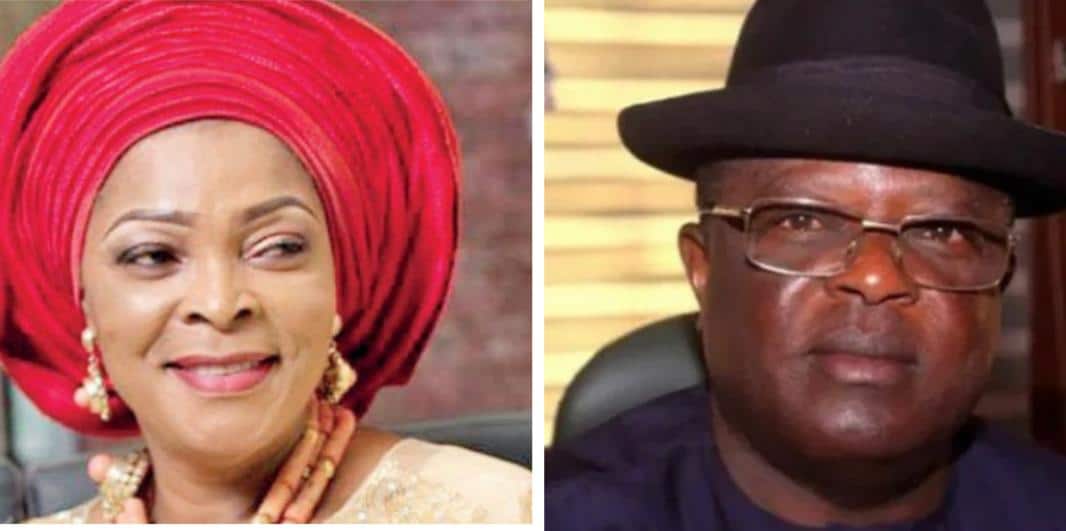 A chieftain of the ruling All Progressives Congress (APC) in Ebonyi State, Princess Ann Agom-Eze has condemned her purported suspension from the ruling party.
Agom-Eze in a reaction on Sunday said the move shows the desperation of the APC and the fear of Governor David Umahi about losing the Ebonyi South Senatorial ticket to a woman.
She insisted Umahi had lost the opportunity for the senatorial ticket after unsuccessfully pursuing the party's presidential ticket.
Naija News reports Umahi and Agom-Eze are locked in a running battle on who becomes the authentic candidate of the APC for the senatorial ticket.
The APC maintained Agom-Eze had voluntarily withdrawn from the race but she claims otherwise, with the matter pending before a court.
However, the Ebonyi State chapter of the All Progressives Congress (APC) has suspended her from the party.
The Chairman of the party in the state, Chief Stanley Okoro-Emegha made this known on Sunday during a chat with newsmen in Abakaliki, the state capital.
He explained that Agom-Eze had initially withdrawn from the race to allow Governor David Umahi to pick the senatorial ticket but out of greed, she changed her mind again.
Okoro-Emegha alleged that she went ahead to demand the sum of 20 million naira and a Prado Jeep from the Governor after initially signing and submitting her withdrawal letter from the race.
To this end, the Ebonyi APC chairman disclosed that Mrs Ann Agom-Eze has been suspended for alleged gross misconduct.
Chief Okoro-Emegha added that Mrs. Agom-Eze is trying to undermine the party by working for the opposition party, the Peoples Democratic Party (PDP).
He stated that she was suspended at the ward level and the state executives only enforced the decision taken at the grassroots.
But in a swift reaction, Agom-Eze denied all the allegations against her, wondering why the party was in a hurry while the matter was pending before the appeal court in Enugu State.
In her words, "This matter is pending at the Court of Appeal, Enugu. How can I be suspended at the APC zonal office? What is my crime? Insisting on the mandate right? Or because Governor Umahi wants the ticket? Where will he take it to? By contesting for the President, he has used his opportunity for this electoral year. He needs to accept the truth.
"Their action in Afikpo Is a show of desperation. Being afraid of being defeated by a woman, so he has decided to cut corners thinking that is the easiest way of achieving a result he can never get.
"The 2022 electoral process is his biggest problem and he cannot even win this, after spending Ebonyi money on bribe, can't change the law. He should be a law abiding citizen and wait for the judgment of the appeal court rather than resorting to intimidation and harassment. No matter what he does the law must take its cause because no one is above the law."