On Tinubu's Political Choice By Bright Okuta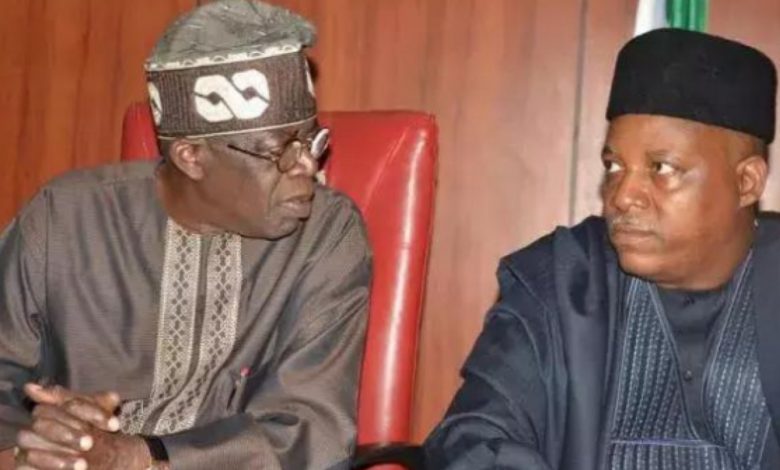 Theoretical Physicist, Albeit Eisten, wrote that "Those who believe politics and religion do not mix, understand neither." In very similar words, Indian Political ethicist Mahatma Gandhi wrote that "Those who believe religion and politics aren't connected don't understand either."
Many political scholars have argued on the subject of religion and politics if the former constitutes the framework of the latter. Whether your argument is in support or against, it has become a fact that politics and religion are intertwined. Religion plays an imperative role in political decisions, and we've seen this in full display many times, especially in Nigeria, a religiously polarized country.
The decision of the All Progressives Congress (APC)  presidential candidate, Asiwaju Bola Ahmed Tinubu, has been the major subject of debate in the past weeks. Many Nigerians, including political actors, have frowned at his choice of a Muslim running mate, despite being a Muslim himself. Some political analysts praised his decision to settle for a 'winning choice' without consideration for religion or recourse to sentiments of religion.
No provision in the 1999 constitution kicks against a same-faith ticket in the Presidential race, but it's a common tradition that has been upheld since the return to Democracy in 1999, beginning with Obasanjo and Atiku.
Nigeria is evenly divided between the Christian and Muslim religions for fairness and equity's sake, and also to promote religious harmony and peaceful coexistence, and to strengthen the heterogeneity of the country at this point of its national existence, it is important to observe the religious balance in political positions of the number one and two offices of the country.
There is every indication that this decision by the APC presidential candidate will threaten the already flickering unity and fragile future of Nigeria, creating an avenue for fissiparity along religious lines and turmoil in the polity. Tinubu has been in Nigeria's political space for a long time to understand the religious sentiment usually deployed when choosing political leaders, even at the state level.
Those who defend his choice by citing competence as a yardstick failed to understand that competence isn't delimited by religion. There are competent people in every religion, including worshippers of Sango, Sigidi, Amadioha, and Ogun.
They claim religion shouldn't be used as a factor for political choices, but it is because of this religion that they won't allow a Christian running mate. It is because of this sentiment of faith that the retinue of charlatans around him convinced him that no Northern Muslim would vote for him if he picked a Northern Christian as his running mate. So does that mean a Christian northerner is a second-class citizen who is neither qualified nor competent to be Vice President or President of Nigeria?
No one who aspires to be the president of a country like Nigeria should ever be allowed to use the instrumentality of sheer extremism and exclusivism to ascend to the highest seat of power. It'll be a dangerous game to gamble.
There's freedom of choices, but there's no freedom from the consequences if there come any.
Twitter: @BrightOkuta