Kuje Prison: Terrorists Plan Sallah Day Attack, Target Locations Revealed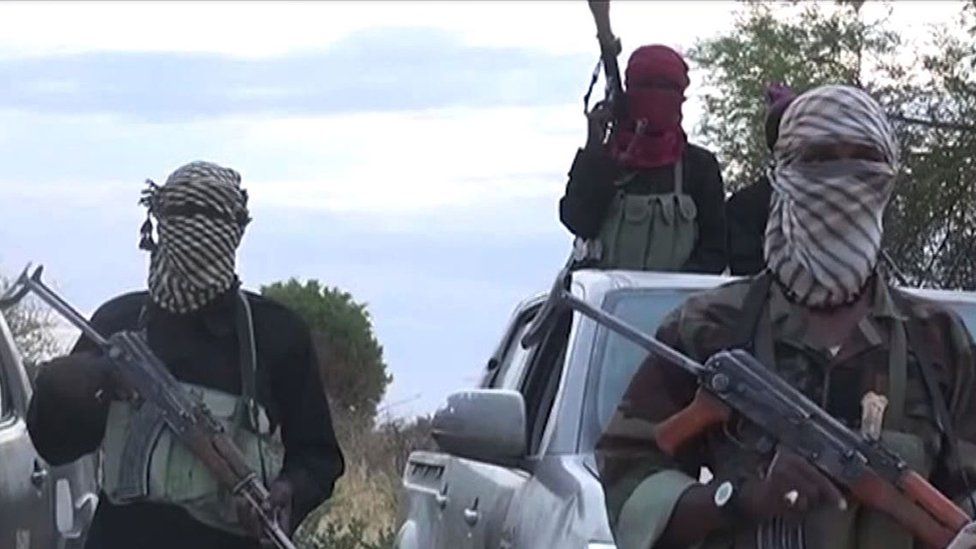 Reports emerging hours after the daring attack on the Kuje Medium Security Custodial Centre on Tuesday night confirmed that the same terrorists have reportedly identified their next target locations on Sallah day.
It was reported earlier that Kuje prison was attacked by the same terrorists who bombed the Abuja-Kaduna train on March 28.
The terrorists, Naija News understands, freed their members in the prison facility during the night attack.
Sources confirmed to newsmen that the terrorists freed their high-profile members because their plan to use the abducted passengers of the Abuja-Kaduna train in exchange for their members was not fruitful as the federal government was adamant about the negotiation.
Naija News learnt that the terrorists blew up sections of the prison facility using explosive devices that gave them easy access to the criminals.
A report sighted on Daily Trust on Thursday, however, narrated that the terrorists are planning to launch deadly attacks in Minna, Bida and Kainji, all in Niger State.
The report says the terrorists are planning to attack a military detention facility in Kainji, as well as the prisons in Bida and Minna, and that they plan to carry out the attacks on Sallah Day.
Two police officers, according to the report, have been arrested following the Kuje Prison attack.
The police personnel reportedly communicated with some of the escapees and their call was intercepted.
"Two of the terrorists that escaped called a police investigation officer (IPO) in one of our stations and spoke to him in a compromising manner. They are now being investigated to know their level of complicity," the anonymous source told Daily Trust.
Speaking on the terrorist's next target, the source said: "What they want to achieve is to set free members of the terrorist organisation who are detained in those facilities.
"They are planning to do this on Sallah day and unless something is done, it will come to pass."
The source said in addition to the request for the release of their young children by the federal government in exchange for the Kaduna-bound train captives, the terrorists, loyal to Islamic State West Africa Province (ISWAP), also demanded the release of some terrorists held in Kuje and some facilities.
"They discovered that their demands would not be met and therefore, they set out for full-scale war," he said.
According to the source, the terrorists are also planning to attack the Special Tactical Squad (STS), formerly the Special Anti-Robbery Squad (SARS) headquarters in Abuja which they attacked in 2012.