Electric Cables: I Stole Them From A Deeper Life Church – Thief Confesses In Ogun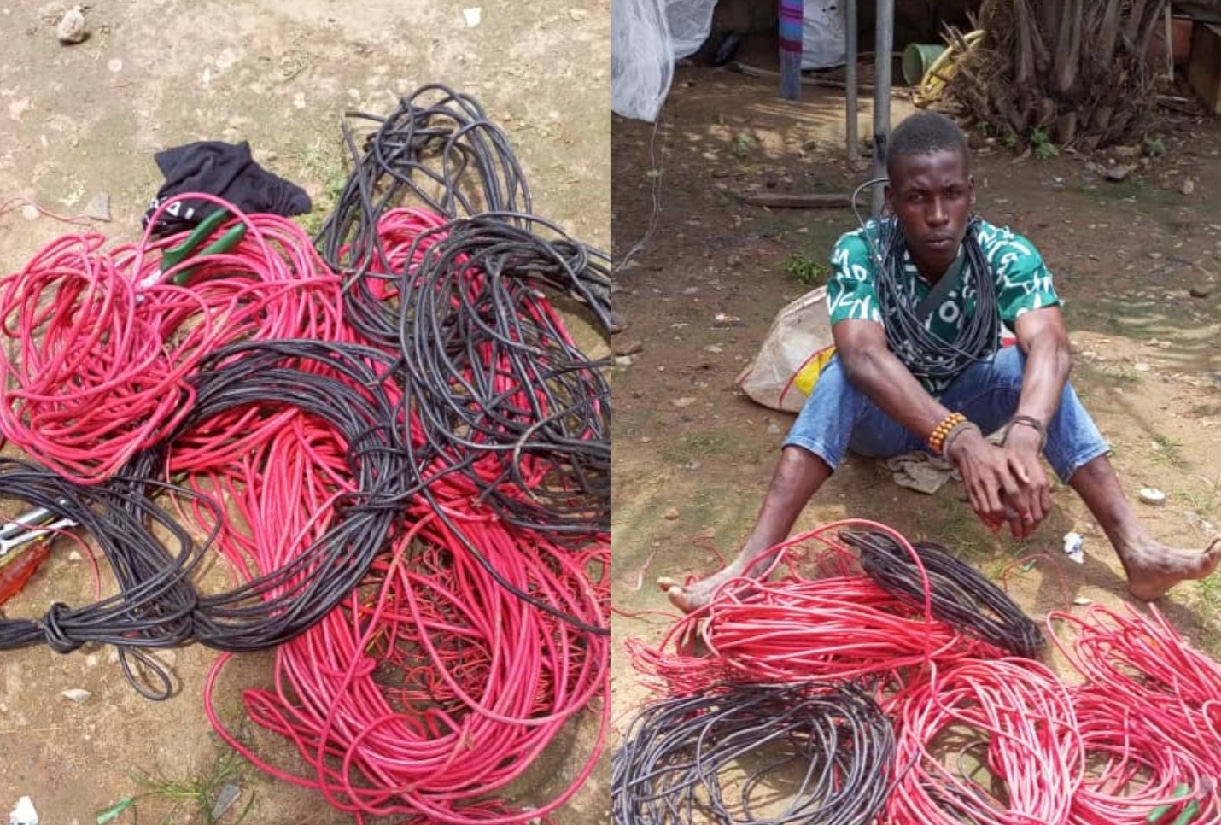 A young man identified as Omotayo Oni has been apprehended in Ogun State for vandalizing and stealing electric cables.
The suspect, Naija News, understands had escaped the location where he stole the cable but was nabbed by security operatives at another point.
According to the Ogun So-Safe Corps, Oni committed the crime last Wednesday in the Obafemi Owode Local Government Area of the state. He was reportedly nabbed by officers from the Lotto division who were on routine patrol in the axis.
Speaking on the suspect's arrest, the So-Safe Corps spokesperson, Moruf Yusuf, said Oni got away with the items but was stopped by security officers who questioned where he got the cables in his possession from.
Yusuf said the suspected thief was interrogated without torture, saying he "confessed to having stolen the cables around the spot he was nabbed."
According to him, the suspect troubled the team for hours as he was taking them to the wrong locations where he claimed to have stolen the cables from.
Later, he reportedly confessed, saying he stole the cables from the Deeper Life Church, State Headquarters.
As part of efforts to authenticate where the cables were stolen from, Yusuf disclosed that the Corps Commander, Soji Ganzallo, had instructed the team to visit the said church.
"At the church, the Chief Security Officer and others were surprised and asked him how he managed to escape being caught with the formidable security network of the church," the security personnel said.
Meanwhile, the suspect and the exhibit have been transferred to the police at the RCCG divisional headquarters for further investigation and likely prosecution.