Tension In Osun As Thugs Invade Hospital To Forcefully Take Away Corpses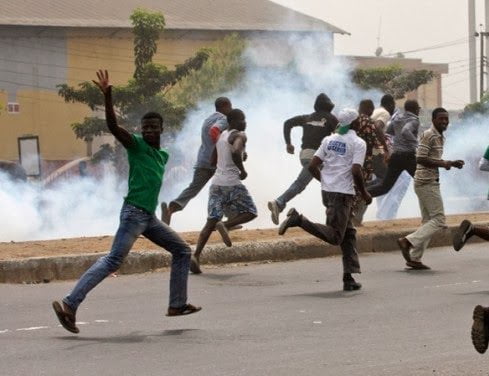 There was a mild drama at the Osun State University Teaching Hospital in Osogbo yesterday after some thugs stormed the health facility to demand the unconditional release of some corpses to them.
Reports obtained by Naija News revealed that the thugs forced their way into the hospital in the morning hour of Wednesday and made an attempt to take away the corpses of their colleagues.
The hospital management was said to have pleaded with the hoodlums to wait for the presence of security agents before the corpses would be released but they shunned the plea and forcefully entered the morgue.
A staff member of the hospital who narrated a side of the story to newsmen on the condition of anonymity said the thugs maintained that they would not pay nor wait for any security agents to arrive before going away with the corpses.
Naija News learnt that the hoodlums were armed with different types of dangerous weapons, including cutlass, matchets, clubs, and bottles to scare away workers in the hospital.
Some patients and their relatives reportedly fled the health centre after seeing the manner in which the hoodlums came, thereby forcing them to hide for cover, as they lay siege on the facility.
However, the Chairman, Medical Advisory Committee Uniosun Teaching hospital, Dr Babatunde Afolabi while confirming the development, said the matter has been resolved.
According to him, the bodies in question have as well been taken out of the hospital.