Ahmad Lawan Mocked Over Senatorial Seat Crisis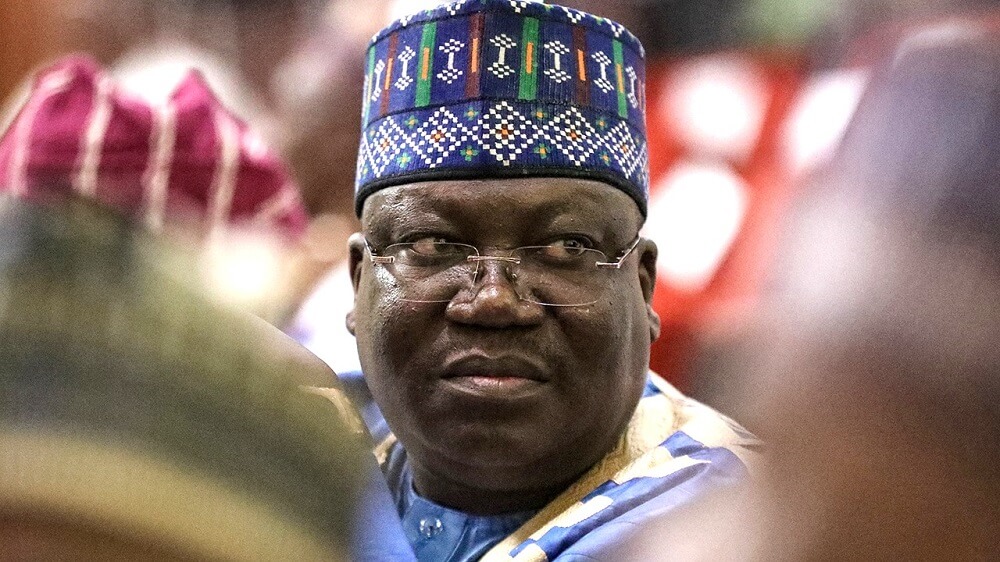 The ongoing crisis between the Senate President, Ahmad Lawan, and the youth leader in the Yobe state, Bashir Machina, over refusal to step down and hand over the senatorial ticket has attracted mockery from Nigerians observing from the sidelines.
Trouble started after Lawan who was amongst
aspirants who contested for the APC presidential
ticket, but was defeated in the primary election where the party's National Leader, Bola Tinubu, emerged as the Flagbearer wanted to reclaim the senatorial ticket in his state.
Unfortunately for the Senate President, Machina who was the sole candidate in the Yobe North APC senatorial primaries as other aspirants who indicated interest were told not to contest to enable Machina hold the ticket for Lawan in case he loses the presidential election refused to hand it over.
Some Nigerians have reacted to the development, mocking the senate president over his inability to reclaim the ticket.
Others begged Machina not to step down as everyone deserves good things.
obiasams said; 'God moves in a mysterious way….. Oga Ahmed Lawan, the body deserves some rest. Support your brother to achieve his dreams.'
naija_rich_kids wrote; 'Why will he step down though. Lawan did not participate in Senatorial primaries but wants someone to step down. Who send you go eye presidency?'
tailorsclann wrote; 'The party just start One leg dance for both of them'
abuja.kids_fashionistng wrote; 'Let him go and rest, Nigeria is not for only him biko'
elike.s wrote; 'He should not step down. We need a new set with human heart in the Senate.'
desiren_empire wrote; 'Don't step down pls, he should go and rest. Let another person continue from where he stops.'
_tomeeh_ wrote; 'Pls dnt step down,everyone deserves good things'
808digital_ wrote; 'The worst senate president he sign anything buhari sent to his table 😢 look at where we are now'