Pastor Bakare Sends Message To Supporters After Scoring Zero Votes In APC Presidential Primaries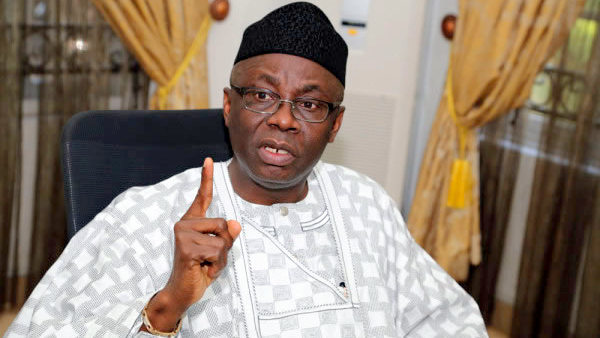 The serving overseer of the Citadel Global Community Church, Pastor Tunde Bakare has revealed that he is not ashamed to have scored zero votes in the recently concluded presidential primaries of the All Progressives Congress (APC).
Speaking to members of his congregation on Sunday, the fiery clergyman pointed out that he got zero votes because he doesn't tolerate some kind of politics.
He was full of appreciation to his supporters, stating that it has been an honour to be the flagbearer of the message of a new Nigeria.
Naija News recalls Bakare and some other aspirants like Rochas Okorocha, Ikeobasi Mokelu and Tein Jack-Rich, had zero votes during the APC presidential primaries held June 6-8 that was eventually won by Asiwaju Bola Tinubu with 1,271 votes.
Pastor Bakare went ahead to appreciate his supporters across the nation.
"As a presidential aspirant in this special convention of the All Progressives Congress, it has been a great honour to be the standard-bearer of the message of a new Nigeria and Nigeria that was for every Nigerian," he said.
"Thank you to my supporters across the nation and indeed, it is an honour. Thank you for your support.
He then went ahead to congratulate Tinubu for his victory and wished him well in his aspiration to emerge as the next president of Nigeria come 2023.
The Pastor called on Nigerians not to lose hope about a better Nigeria but to participate and contribute to national development as transformation is a collective responsibility.
"I remain audaciously confident that a new Nigeria is possible and that upon the foundation values of integrity and incorruptibility, Nigeria will no doubt become a cutting-edge nation in my lifetime — a nation that will one day be the peace, progress, prosperity, and possibilities capital of the world.
"This fight may have appeared to be a setback, but there is still a course and a nation to transform. This is not the work of just one man or woman or just one party, but all Nigerians worthy of the name," he added.