Deborah: Tension In Borno State As Another Lady Allegedly Insults Prophet Muhammad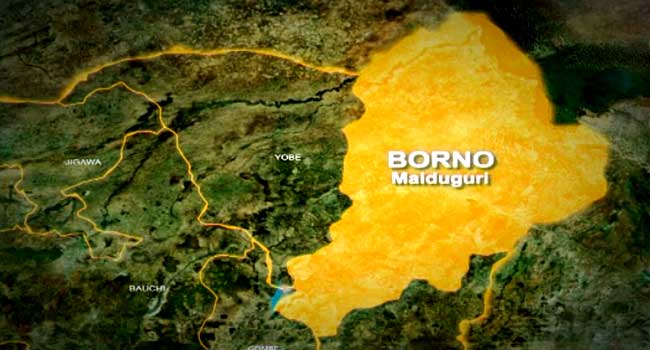 There is palpable fear in Borno State as some residents are said to have launched a hunt for another lady for allegedly insulting Islam's Prophet Muhammad.
The lady identified simply as Naomi Gomi is said to have committed blasphemy with her comment on a Facebook page about the Islam prophet.
There is uncertainty on what particular statement she made as her accusers have not been able to reveal the exact statement she made against Prophet Muhammad (SAW).
She has however denied responsibility for the said post, claiming her account has been hacked since last year.
Recall that last week, Deborah Samuel was stoned to death by some Muslim fanatics who later burnt her lifeless body.
Naija News understands that Naomi's comment has since triggered a barrage of reactions as someone volunteered the lady's location and house with a warning to get her.
Due to the threat by some people to give Deborah treatment, security agents are said to evacuate Naomi and her family late Saturday.
Security agencies were subsequently placed on red alert as the police and other sister agencies were seen patrolling the streets of Maiduguri to nip any uprising in the bud, Naija News learnt.
Meanwhile, Zahra Buhari, daughter of the President of the Federal Republic of Nigeria has advised Muslims on the way to act when faced with a blasphemous individual.
The mother of two took to her Instagram story to share a video of an Islamic cleric, Sheikh Assim Al-Hakeem teaching Muslims on how to respond when people insult the prophet.
He said: "This depends if you are in a Muslim country. This is a major offence that requires the intervention of the Muslim ruler. You simply report these individuals to the court or to the Muslim ruler.
"It's the duty of the Muslim ruler to execute after going through the legistrative processes and going in front of panel of judges.
"You must not take matters into your own hands because this will turn the community into a jungle."