Kaduna: Communities Shielding Criminals Living Among Them – El-Rufai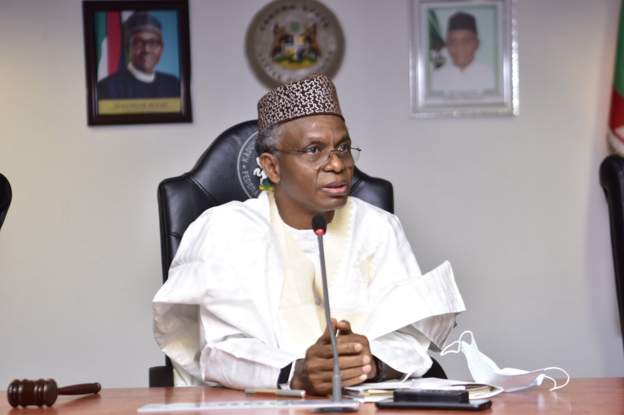 The Kaduna State Governor, Nasir El-Rufai has accused some communities in the state of shielding criminal persons living among them.
The Governor stated this on Wednesday when he paid a condolence visit to the Chief of Kagoro, Mr Ufuwai Bonet over the recent attacks in the area.
Speaking at the palace of the traditional ruler in Kaura Local Government Area of the state, Governor El-Rufai said if insecurity would end, the locals must work with the security agents and expose the criminals among them.
"It is of great concern how communities shield criminals living amongst them. There are criminals in every ethnic group and in every religion.
"If we want to end this kind of problem (insecurity), we must be ready to give up those we suspect to be criminals even if they are our sons and daughters,'' the governor said.
He cautioned traditional rulers to wake up to their responsibilities and deal with crime in their domains instead of allowing the youths to take over leadership.
He said if the traditional rulers take their responsibilities seriously, those behind criminal activities will be exposed and dealt with so that peace can reign.
"This is the only way we can live in peace,'' he said.
"The situation in which youths have taken over the leadership of communities is unacceptable.
"If the traditional institutions and other officials cannot provide leadership, we might as well dissolve them and hand over leadership to the youths if that is what will bring peace.
"I want to appeal to you all to rise up to your leadership roles and let us know those behind these crimes so we can deal with them,'' he added.