Daddy Freeze Reacts To Video Of Lauretta Onochie Showing Off Rice Pyramid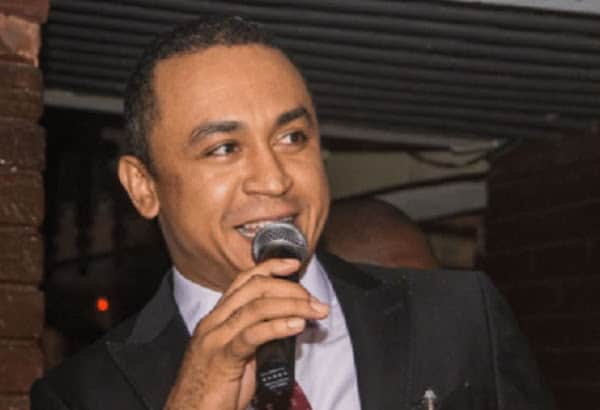 Controversial media personality, Daddy Freeze has reacted to the video of personal assistant to the President on New Media, Lauretta Onochie surrounded with rice.
This is coming, days after Lauretta Onochie took to her social media to share a video of herself surrounded by heaps of rice in Abuja.
She was seen thanking the Muhammadu Buhari administration for achieving such a feat in agriculture.
Reacting to the video, Daddy Freeze commended the president on the locally produced quality rice his family is currently enjoying. 
According to the media personality, he was stunned when his wife confirmed that the rice, which he enjoyed was locally made.
He added that even though he wasn't a fan of the present administration, they are doing well as regards agriculture. 
He wrote; "I might not be a big fan of the BUHARI administration, but we need to give it up to them regarding agriculture.
Wow! This is indeed amazing. I asked my wife if the Nigerian rice was any good, her reply was:
"It's what you have been eating for the last 2 years".
If this is the rice I had the other day with my eja osan, then my hope in this country is renewed!
God bless Nigeria!"
Watch video below;