Nnamdi Kanu: IPOB Planning To Bring North Down On Its Knees – CNG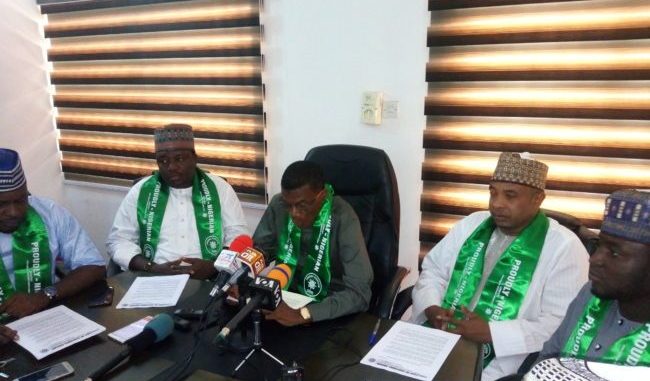 The Coalition of Northern Groups has accused the outlawed Indigenous Peoples of Biafra (IPB) of planning to bring the North down on its knees with its ban on beef consumption in the South East.
Addressing newsmen on Friday, CNG Spokesperson, Abdul-Azeez Suleiman, said the agitations embarked on by the proscribed group is an attempt to make the country practically ungovernable and break up the country.
He stated that the ban on the singing of the national anthem in the South East and the prohibition of beef consumption in the region was an attempt to make the economy of the North incapacitated.
Suleiman, however, stated that the only thing that could solve the agitations of the Biafra group was to conduct a referendum or else the ban on beef may lead to an inter-regional crisis.
He said, "The warning we issued in 2017 was deliberately distorted instead of treating it as a warning from history which repeats itself.
"Today everyone can see that the agitations and disturbances that have been ongoing ceaselessly since around 2015 are systematically being manipulated towards rendering the country practically ungovernable and ushering in anarchy and instability that could portend the breakup of the country.
"We at the CNG are convinced beyond doubt that the resurgence of separatist agitations especially by IPOB and its ilk in the South-East represent a much wider conspiracy to divide Nigeria and the current regime of boycotts announced by IPOB aims to bring the North down on its knees by economic incapacitation and political balkanisation.
"The specific targeting of the North by the ban that inadvertently exposes Northerners to imminent attacks and irreverent treatment is aimed at causing inter-regional crisis possibly leading to a civil war or general unrest.
"The economy and commercial health of both sides would suffer the consequences of the boycott."