Buhari's Aide Identifies Why Niger-Delta People Are Suffering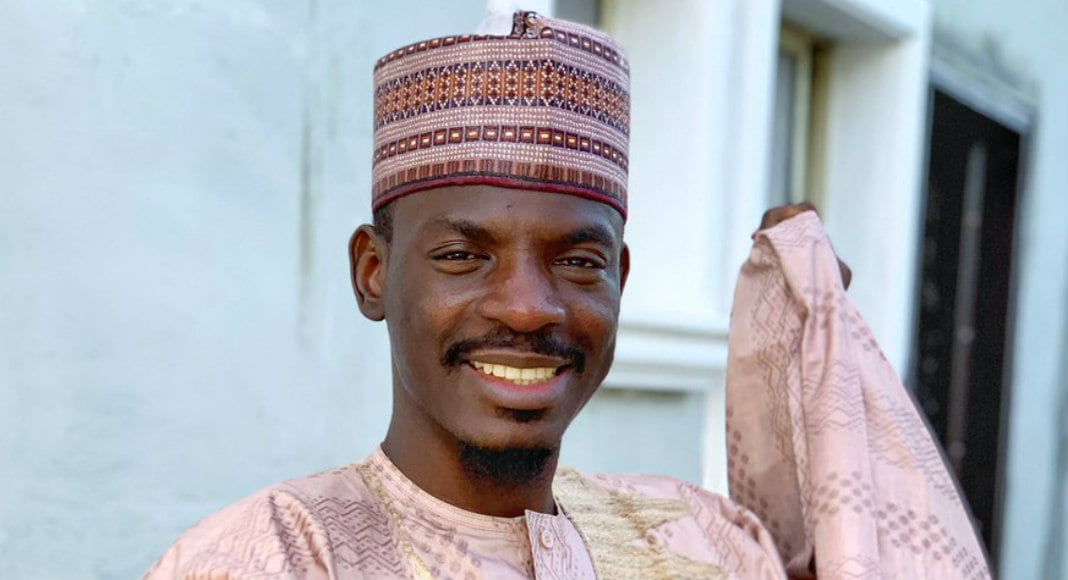 The personal assistant to President Muhammadu Buhari on new/digital media, Bashir Ahmad has identified why the people of the Niger-Delta region are not well-off despite the huge resources the region gets from the government.
Ahmad submitted that the Niger Delta Development Commission (NDDC) has not been making judicious use of the funding it has been receiving from the government over the last twenty years.
Taking to his verified Facebook page on Thursday, Naija News reports the presidential media aide said the NDDC has not used the huge funds it's been getting from the government in the service of the people.
Ahmad spoke off the statement of his principal during the virtual commissioning of an NDDC hostel project on Thursday at the University of Uyo, Akwa Ibom State.
He wrote: "The lives of the people of the Niger Delta could be so much better, if the funding received by the NDDC since its inception, in billions of naira over the last 20 years, have been judiciously deployed in service of the people."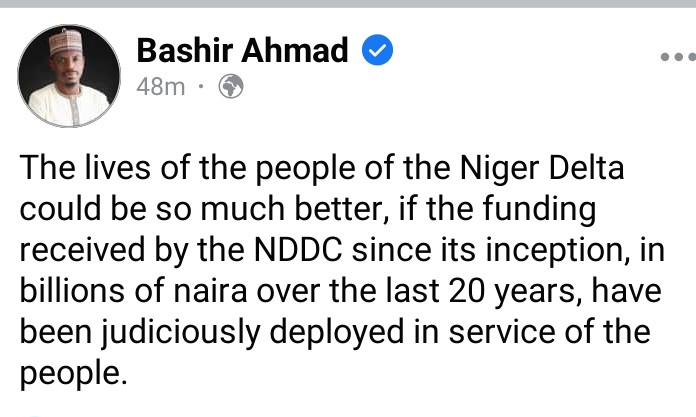 Meanwhile, it will be recalled that a forensic audit report of the NDCC was recently submitted to President Muhammadu Buhari by the Minister of Niger Delta Affairs, Senator Godswill Akpabio.
It is understood that the report which covers the activities of the commission between 2000 and 2019 unveiled a loot of about N6trn.
The Attorney General of the Federation and Minister of Justice, Abubakar Malami, received the documents which was conveyed in sacks, on behalf of the president in September 2021.
Speaking after handing over, Akpabio, disclosed that the forensic audit covered a total of 13,777 contracts awarded from 2001 to 2019 at a final contract value of N3, 274,206,032,213.24.
Reacting, Buhari through Malami vowed not to spare anyone involved in the misappropriation of six trillion naira pumped into the NDDC.
He said no one indicted for shady deals in the NDDC would be spared no matter how highly placed.