'I Was Much Happier The Day I Got Divorced' – Daddy Freeze Reacts As Dr Dre Throws Divorce Party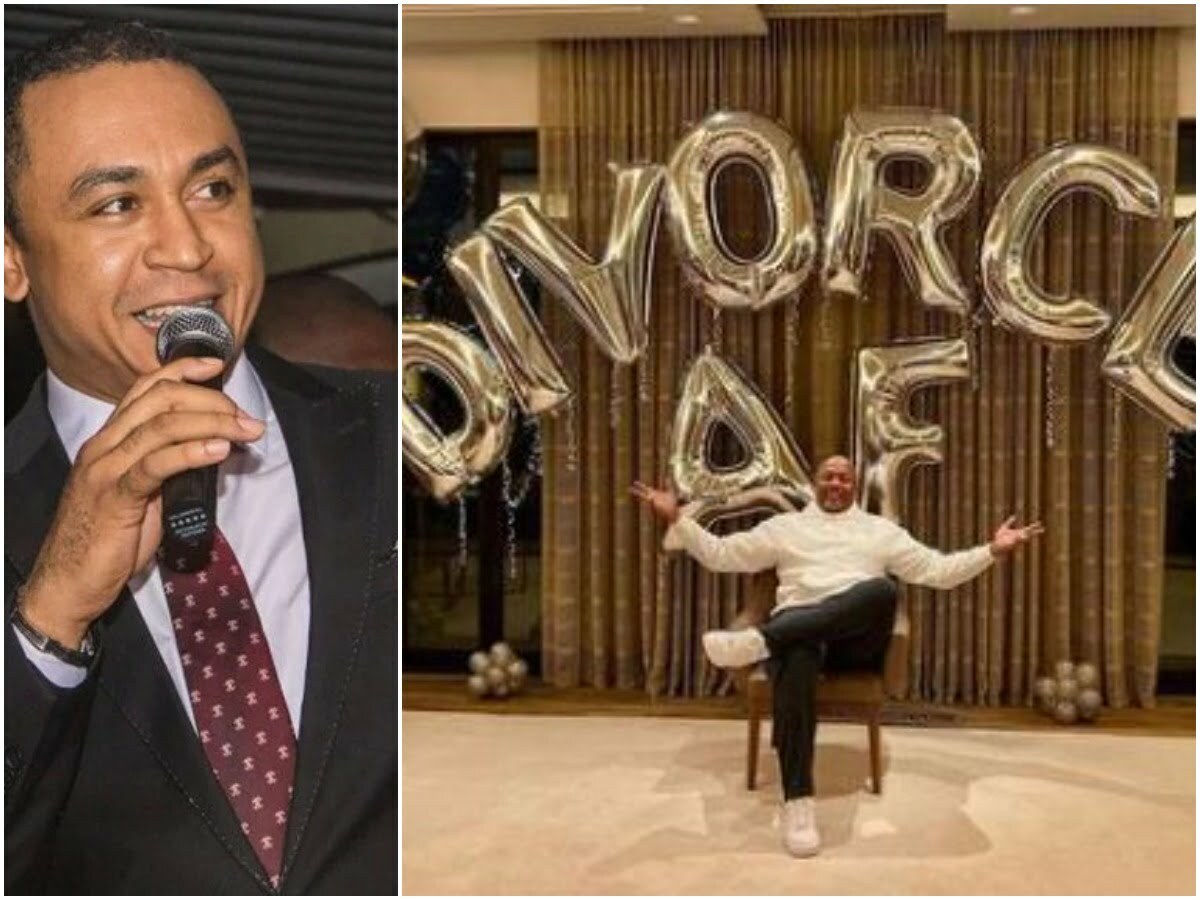 Controversial media personality, Daddy Freeze has reacted to the news of American rapper, Dr Dre, throwing a divorce party after ending 21 years of marriage
Naija News reports that Rapper Dr Dre took to his social media to celebrate being back on the market after 21 years of marriage despite his ex-wife Nicole Young still fighting for half of his $1 billion estate.
The rapper, 56, was pictured posing with a celebratory display of balloons marking his newly single status in an image posted by Breyon Prescott on Thursday. 
His friend, Breyon Prescott shared the photo on Instagram, 'Hey well, my brother @drdre just told me it's final!! Congrats Still Dree'
However, Dre has not yet posted anything on social media confirming the status of his divorce.
Reacting to the development, Daddy Freeze recounted how he felt when he went through his divorce process and how exhilarating it was after the process was finalized.
"When you finally leave a marine spirit and you're still alive. It a really good feeling I was much happier the day I got divorced, than the day I got married." He wrote: