Supreme Court To Deliver Ruling On Secondus' Appeal Tomorrow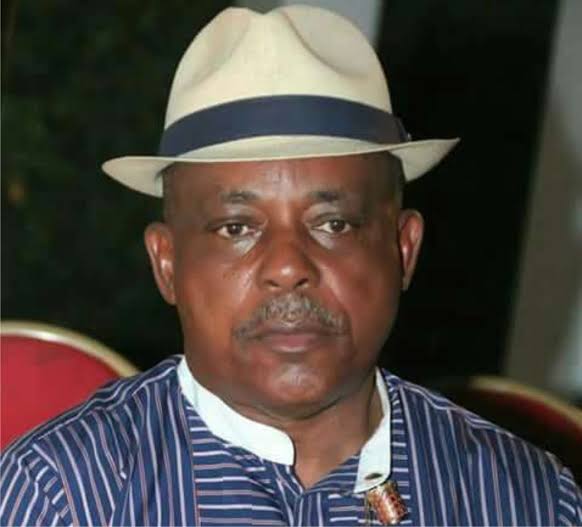 The Supreme Court will tomorrow deliver judgement on the appeal filed by the sacked National Chairman of the PDP, Prince Uche Secondus, asking the apex court to quash his removal from office.
Recall that the Appeal Court had on October, 29 struck out a suit filed by Secondus against the party's national convention.
Secondus, who is challenging his removal from office, had approached the appellate court in Port Harcourt, demanding it to restrain the PDP from holding its 2021 National Convention which was later held on October 30 and 31.
But in a judgement delivered on the suit by a three-member panel, Justice Gabriel Kolawale said the court unanimously dismissed the application for lacking in merit.
Not satisfied with the judgement, Secondus immediately approached the Supreme Court and asked the apex court to void the appeal court's ruling and return him as the PDP national chairman.
He also asked the apex court to declare that he is the only one who had the legal right to preside over the last national convention.
The sacked PDP chairman is also seeking an order declaring that his suspension at the ward level was not enough reason for him to vacate the office of the national chairman of the party.
Secondus asserted that his action is to avoid abuse of the party's constitution, further impunity and disrespect of the core democratic principles of justice and rule of law.
But according to ThisDay, the Supreme Court will hear Secondus' petitions on Monday, December 6 and may decide to rule on the matter tomorrow, or later within the week.
It is feared that if the Supreme Court grants Secondus' prayers, the election of the members of the NWC and all other actions taken by the party in his absence will become null and void.
This fear may have informed the decision of the main opposition party to hurriedly shift the date of the swearing-in of the NWC members from December 9 to December 10.