APC Faction Names Sanwo-Olu, Gbajabiamila As Caretaker Committee Members, Gives Buhari Fresh Appointment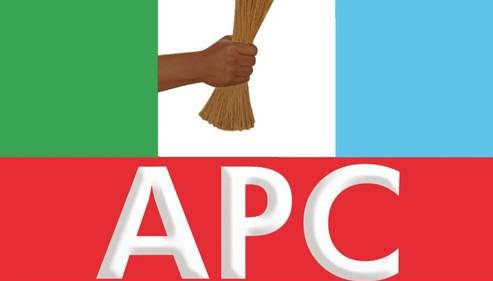 The breakaway faction of the All Progressives Congress (APC), known as the Progressive Youth Movement has announced the constitution of a parallel caretaker committee for the party.
The faction headed by Mustapha Audu announced Speaker of the House of Representatives, Honourable Femi Gbajabiamila and Lagos State Governor, Babajide Sanwo-Olu among others as members of the new Caretaker Committee.
They also announced the appointment of President Muhammadu Buhari as the head of the advisory committee.
The self-appointed APC leader said all members of the committee were carefully selected, disclosing further that his leadership has the mandate to plan and execute a national convention before the end of February 2022.
Audu in his submission said the aim of the APC under him is to pursue reconciliation and healing of aggrieved members and called on party faithful to give them support so the party can emerge victorious at the 2023 general elections.
He said: "Today, we are here to inaugurate the PYM – CECPC, these young men and women of noble repute have been carefully selected and mandated by all the well-meaning young stakeholders of our great party the APC to plan and execute our convention before the end of February 2022.
"We are aware of the plethora of issues within the party, our party has had a history of shying away from true reconciliation and in many cases inflicting chastisement on members that should have been rewarded for their effort towards building the APC.
"We will also be setting up a reconciliatory committee to help reconcile aggrieved members within the party.
"It is clear that in the last couple of years the party has been on a regressive course and it is necessary for all well-meaning party members to roll up our sleeves and do the needful to ensure that we correct the mistakes that have been made to ensure victory in 2023 for all stakeholders.
"I would advise all party members to look inwards and understand the need to do things differently so that we can ensure we win back the trust of the Nigerian people as we move closer to the election year.
"Let's join hands and strengthen our internal democracy in our dear party the APC and show Nigerians that we have what it takes and we deserve their votes in 2023."
As of the time of filing this report, a reaction was yet to be obtained from the listed names or their authorized spokespersons on the development.
However, Naija News recalls that while reacting to the formation of the new faction, the APC National Secretary, John Akpan Udoedehe, said the group is unknown to the party.
He added that the Progressive Youth Movement structure or as a registered support group does not exist.
Download NAIJA NEWS app: