2023: PDP National Convention, A Proof The Opposition Can Offer Exceptional Leadership – Dan Orbih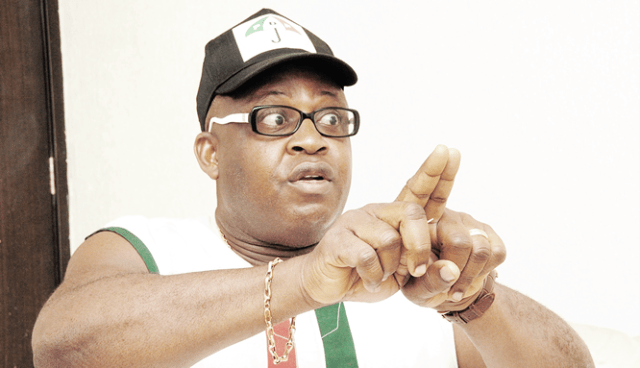 The Peoples Democratic Party, PDP has expressed confidence that it has what it takes to offer exceptional leadership to Nigerians come 2023.
Nigeria's main opposition party conducted its national convention on Saturday, October 30 where it declared Dr Iyorchia Ayu and twenty others as its new national officers, Naija News reports.
Congratulating the new members of the National Working Committee (NWC) after their declaration on Sunday morning, National Vice Chairman PDP (South-South), Chief Dan Orbih, strongly believes that an end has come for the All Progressive Congress, APC and PDP have come to take its position as the ruling party.
While commending the rancour-free convention of the opposition party, Orbih charged Nigerians to prepare to get rid of the ruling party in the 2023 general elections, stating that the party has in the last six years of its ruling inflicted pains on citizens in all spheres.
He expressed optimism that the emergence of Ayu will be the start of a new dawn in the history of PDP and a rekindled hope in Nigeria.
"PDP has today shown, by the quality and outcome of its convention, that it can offer Nigerians exceptional leadership in the management of its human and material resources," Orbih said during an interview with newsmen after the convention.
He added, "This convention was not only rancour-free, but it also provides great insight into the organizational capabilities of the PDP in sharp contrast to the maladministration that the President Muhammadu Buhari-led government has bequeathed the country in the last six years.
"With this great outing, PDP is set to return as the ruling party in 2023.
"I congratulate all of the new national officers, particularly our representatives from the South-South zone, the National Financial Secretary and National Women's Leader, whose contributions to the growth of PDP are already well celebrated."
Orbih insists that no sensible Nigerian would want APC to return to power.