Why Ebonyi Will Never Be Part Of Biafra Republic – Umahi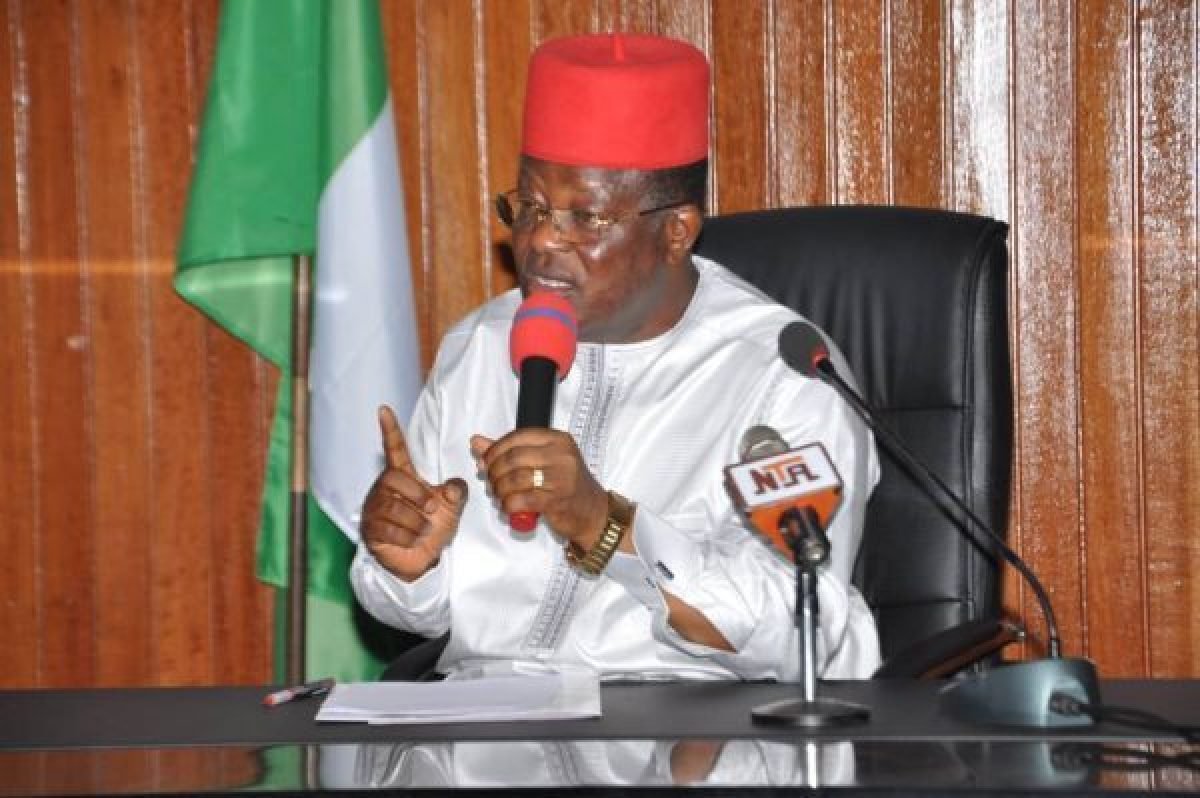 Governor David Umahi of Ebonyi State has revealed that the state will not be part of Biafra Republic because that will mean going back into slavery for the second time.
Naija News reports that the governor said this while speaking at an inter-denominational prayer summit organised in Abakaliki, the state capital on Friday by the Office of the Wife of the Governor, in conjunction with the Christian Association of Nigeria (CAN).
According to him, the southeast state will not be part of the Biafra being canvassed for by members of the Indigenous People of Biafra, IPOB.
He insisted that the state will remain part of a Nigeria that is fair and equitable.
"As the father of Ebonyi, I want to make it clear that we will never be in Biafra, we will not. We will not go back to second slavery," Umahi stated.
"We want to belong to Nigeria. We want to belong to fair and equitable Nigeria.
"And let me make it clear, zoning or no zoning, party or no party, South-East must not be schemed out of the affairs of this country.
"What is good for other regions should be good for the southeast.
"Let southeast properly integrate in the affairs of this nation. We are nation-builders, we have investments in every part of this country.
"We should not be feared but people use hate speeches to keep us down.
"People should not be afraid of us. We will work with God to restore the peace of this nation.
"We will work with the people for love and unity of this country.
"Give us a chance, treat us fairly for we have sacrificed a lot to the building of this nation."