Show Us One Major Road Project They Started And Completed In 16 Years – Presidency Tackles PDP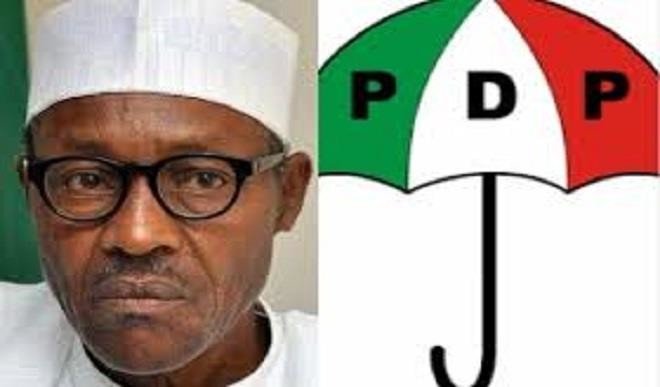 The presidency has maintained that President Muhammadu Buhari made no mistake when he recently claimed to have performed better than any other government since Nigeria returned to democracy in 1999.
It submitted that the Buhari administration has made tremendous progress in infrastructure, social care, and general governance more than all the previous administrations since 1999 have achieved.
This position was brought back to the timeline on Thursday by the spokesperson of the President, Femi Adesina who reiterated the position via an opinion article titled 'weighty matters about our country' which he released on his Facebook page.
He made direct reference to a part of Buhari's 2021 independence day message to Nigerians in which the President boasted that he has done more for Nigeria and Nigerians in six years than any of his predecessors since 1999 have done.
Taking the point further, Adesina challenged the Peoples Democratic Party (PDP) which had been in power since 1999 before Buhari assumed leadership in 2015 to name one major project they started and completed during their time at the helm of affairs of the nation.
The presidential media aide said though PDP had the luxury of resources at their disposal, they didn't achieve much.
He challenged the opposition party to prove his submission wrong or forever hold their peace.
He said: "Finally, my brethren. President Buhari said a lot has been achieved in the past six years on many fronts: in infrastructure, social care, governance, Nigeria's image and influence in Africa and the international community. He added: "But critics misdiagnose incremental progress as stagnation.
"Since coming to power, this Administration has tackled our problems head-on in spite of the meager resources. No government since 1999 has done what we have done in six years to put Nigeria back on track."
"Bull's eye! And I challenge those who kept us in the slave market for 16 years, and threatened to keep us cabined, cribbed and consigned for 60 years, to controvert it. I join Minister Raji Fashola, SAN, to challenge them to show us one major road project they started and completed in 16 years.
"One major bridge, rail project, airport they built, despite the humongous resources at their disposal. Let them speak up now, or forever hold their peace."
Meanwhile, the Minister of Information and Culture, Lai Mohammed has backed the Attorney General of the Federation, Abubakar Malami's threats on declaring a state of emergency in Anambra for a peaceful election.
Lai Mohammed said that Malami was right to take the decision as it would help in averting a national crisis.
He stated that over the past weeks, IPOB's mandatory sit-at-home has led to students not going to school and people being unable to successfully carry out their businesses.
The minister went ahead to state that Anambra's situation could not be compared to the killings in the North because while the agitators in Anambra wanted to leave the country, the bandits were simply criminals that wanted to remain in Nigeria.