Northern Groups Threaten Igbo Traders Who Comply With IPOB Sit-At-Home Order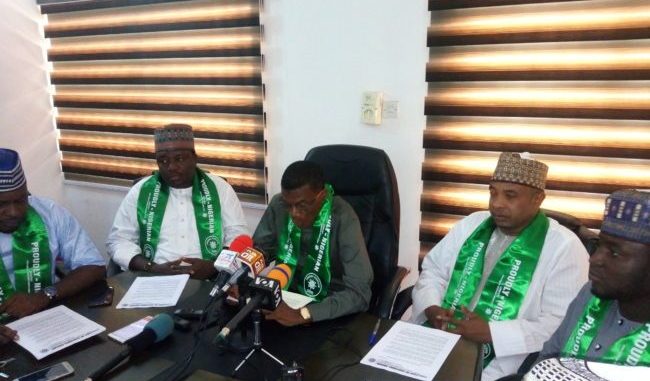 The Coalition of Northern Groups (CNG) on Monday warned the Igbo residing in the North against observing the one-month sit-at-home protest called by the Indigenous People of Biafra (IPOB), threatening to revoke their businesses if they complied with the order.
IPOB is reported to have threatened to direct Igbo living in different parts of Nigeria to observe a one-month sit-at-home order if the Nigerian government failed to produce its leader, Nnamdi Kanu, in court for trial on October 21st.
Responding to this threat while speaking with newsmen in Abuja on Monday, CNG spokesman, Abdul-Azeez Suleiman said northerners have no problem with Igbo doing their businesses peacefully in the North, but won't tolerate them complying with IPOB's directive while they live in the North.
While describing recent development in the South-East as very unfortunate, CNG said, "We have foreseen this, we alerted the nation, we alerted the international community that decisive action has to be taken over the way IPOB is going about its agitations, now we are been vindicated".
The statement continued, "We have seen a new statement by IPOB directing all Igbos living anywhere in Nigeria which includes the North to participate in the one-month sit at home.
"What we are saying is that at least the Igbos in the North are not intimidated or threatened.
"On our part, we are going to warn any trader that complies with the IPOB directive in the North, that definitely we shall take steps to see that his business place is revoked.
"We don't have a problem with IPOB here, we don't have problems with Igbos here, they are doing their businesses peacefully but if they comply with that order, it means they are also with the people that are challenging us in the state.
"So, we will not want any Igbo man to comply with that in northern Nigeria, but if they want to do it in the South, it is their problem not here in the North."