VAT: 'We're Not Bothered About Your Comment' – Lagos Govt Replies Masari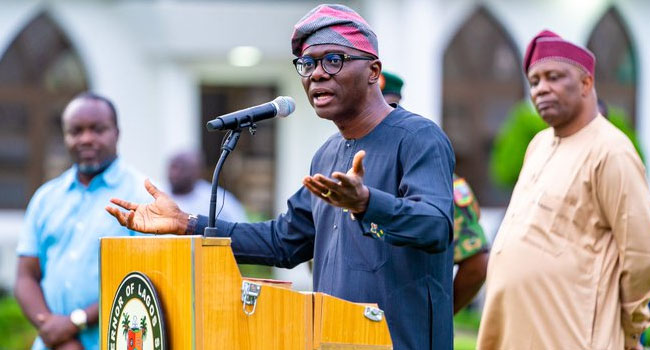 The Lagos State Government has berated Governor Aminu Masari of Katsina State over his statement on the collection of Value Added Tax (VAT).
Naija News reports that Masari had described the moves by Lagos and Rivers governments to start collecting VAT directly as a joke.
In a recent interview, Masari said both Rivers and Lagos were reliant on the population from other parts of the country to sustain their economy.
He said all states benefit from one another in revenue generation and no one should look down on another because of those configurations.
The governor, however, expressed surprise that the governments of the two states would seek to exclude the rest of the country.
He had said: What is Lagos without the rest of Nigeria? The market Lagos is boasting of is dependent on the larger part of the country. Benin Republic has a port, Togo has a port; do they have the population to back up the ports? Without us providing the demand part, what will be Lagos?
"VAT serves them and us. We provide the bulk of the market because without the rest of the states, what is Lagos or Port Harcourt?
"Any state that thinks it can survive in isolation is joking. We provide the demand that makes Lagos what it is."
But in an interview with The PUNCH, Lagos State Commissioner for Information and Strategy, Gbenga Omotoso, said governor Masari is entitled to his opinion and must be respected.
Omotosho added that the state government would not take issue or exchange words with the Kastina governor on the VAT saga.
The commissioner explained that the VAT matter is about true federalism, rule of law, and a test of integrity for Nigeria's democracy.
He said, "Governor Masari's is entitled to his opinion and we must respect that because that is the beauty of democracy.
"His Excellency, Governor Masari can say what he feels about the VAT debate, but as far as we are concerned in Lagos, the VAT matter is about true federalism, rule of law and a test of integrity for our democracy."