VAT Saga: Rivers, Lagos Nothing Without North, Others – Gov Masari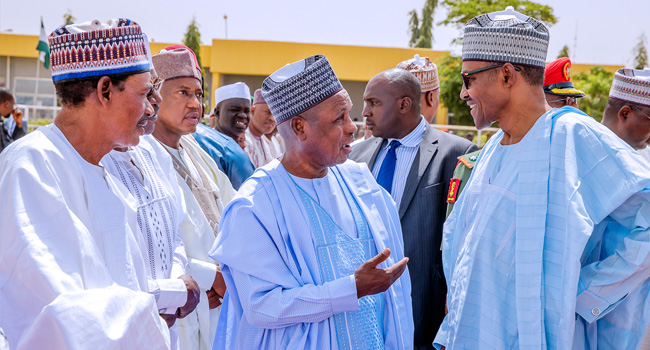 Governor Aminu Bello Masari of Katsina State has said Rivers State and Lagos State would not have huge revenue without the contributions from other states.
Naija News reports that the Katsina governor was reacting to moves by Governors Nyesom Wike of Rivers and Babajide Sanwo-Olu of Lagos to take over the collection of Value Added Tax, VAT, from the Federal Inland Revenue Service, FIRS.
The case which is currently being fought at the Appeal and Supreme Court got the backing of southern governors of Thursday.
Speaking in an interview with DailyTrust, Masari described the moves by these states to collect VAT as a joke.
He stated that the two states currently in court fighting to collect VAT are reliant on the population from other parts of the country to sustain their economy.
"First of all, this issue is before the Court of Appeal for determination, so I will not comment directly on it, but I will give you a scenario," Masari said.
"What is Lagos without the rest of Nigeria? The market Lagos is boasting of is dependent on the larger part of the country. Benin Republic has a port, Togo has a port; do they have the population to back up the ports? Without us providing the demand part, what will be Lagos?"
Speaking further, the Katsina state governor said no state should look down on others because it makes more revenue.
He insisted that states across the country provide the demand that makes Lagos what it is.
"VAT serves them and us. We provide the bulk of the market because without the rest of the states, what is Lagos or Port Harcourt?" Masari asked.
"Any state that thinks it can survive in isolation is joking. We provide the demand that makes Lagos what it is."