How I Make N400k Monthly Supplying Bread To Bandits In Kaduna – Baker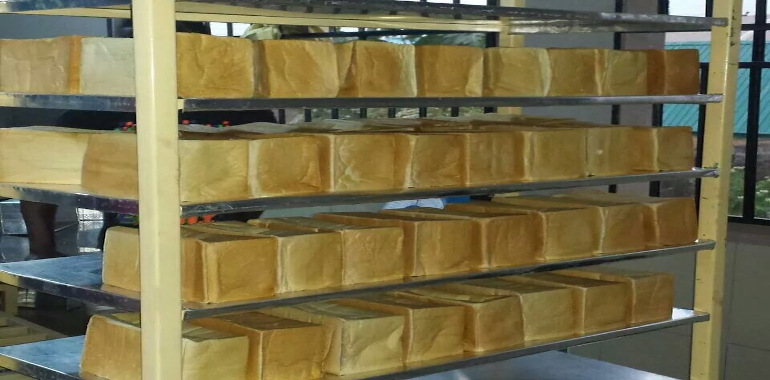 A suspect and bread factory owner, Hassan Magaji, has revealed that he made N400,000 supplying bread to bandits in Kaduna state.
Naija News reports that Magaji alongside Abubakar Ibrahim, Auwal Abubakar and Ibrahim Kabiru were arrested by the police on June 8 on their way to Damari forest around Birnin Gwari and Giwa Local LGAs.
"My relative, Mustafa Magaji, who owns several bread factories, visited in 2018 and taught me how to bake cakes. I used the N21,000 that I was able to save to start the business and now I make at least N400, 000 a month," the suspect told The SUN.
"The boom in my business began when I started supplying bread to bandits.
"Initially, I used to go around their camp area to sell bread in small quantities. Luckily, it was during one such movement in 2019 that I met Mohammed from Galadimawa and he bought ten loaves of bread and took my phone number.
"I sold the bread N200 each instead of the regular market price which was N170. The next day, he called me and said that the bread was so sweet that I should bring 20 pieces.
"The day I took 20 pieces and I met with three others who were with him that day. They told me that they would like to be buying in a larger quantity and I told them that I did not have enough cash. We agreed that they would pay the entire money before I would bake.
"They started with N20, 000 worth of bread and gradually increased it to N50, 000 a day. After removing the cost of ingredients, I make as much as N150,000 in a week."
On his part, Abubakar said he started working for Magaji three months ago and did not know that selling items to criminals is illegal.
"I started working for Magaji about three months ago," he said.
"I am paid N500 and a loaf of bread every day. My job is to join and bake the bread and also sell them in the various communities."