Nnamdi Kanu Reveals How Biafra Will Happen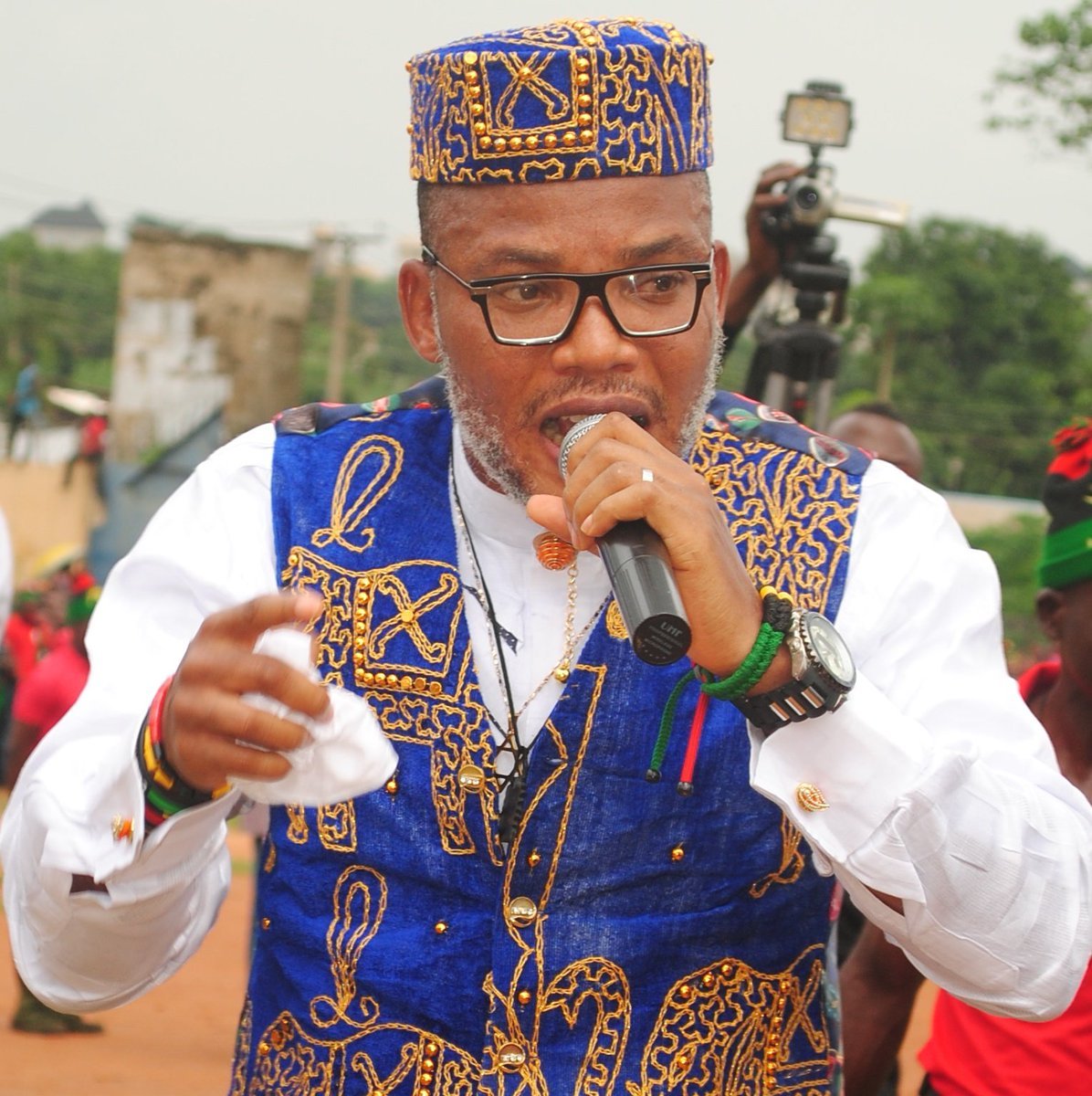 The leader of the proscribed Indigenous People of Biafra (IPOB) Nnamdi Kanu has insisted that a sovereign Biafra nation will soon emerge.
He stated that Biafra agitators should be given a chance to determine if they want to remain a part of Nigeria or form a separate nation.
This is as he condemned those assuming the position that the leaders of the people from the region are not in support of the actualization of Biafra.
Taking to the micro-blogging site, Twitter on Sunday, Kanu submitted that Biafra will soon become a reality through a referendum whether those against the agitation like it or not.
He noted that the voice of the people is more important than what the leaders of the region want and in his opinion, the people want a referendum which will give them an independent Biafra nation.
His tweet reads, "The narrative that Leaders of the so-called SouthSouth & Southeast or even those in the National Assembly are against #Biafra is irrelevant.
"What's relevant is the POPULAR WILL of the people, which can be determined only through a REFERENDUM. Like it or not, it shall happen".
Meanwhile, the Speaker of the House of Representatives of Nigeria, Femi Gbajabiamila has said that only dialogue will solve Nigeria's problems and challenges.
He made the remarks on Saturday in his message of congratulations on Democracy Day 2021.
In a statement signed by his spokesperson, Lanre Lasisi, Nigeria has experienced many changes and developments, especially in the areas of development and freedom of expression since its return to democracy. in 1999.
Gbajabiamila also lauded Nigerians who he said have made significant contributions to leaders over the past 20 years, calling on them to continue to work together.
Source: Naija News