Nigerian Man Shares How He Miraculously Walks Away Alive After His Car Ran Under A Truck |Photos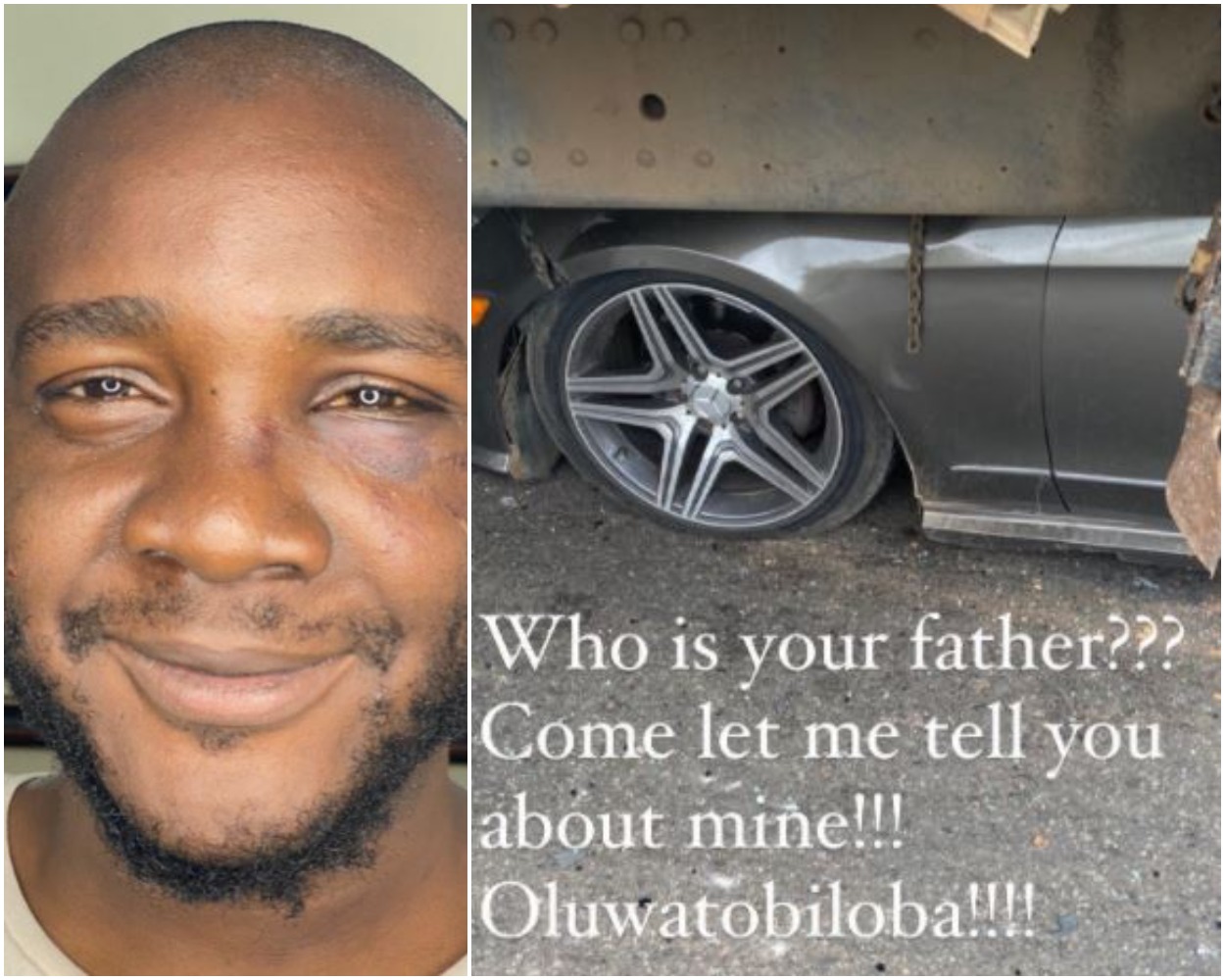 An Abuja-based Nigerian man has taken to social media to share his testimony on how he walked away alive after his car ran under a truck along Ori-Okin at the Jabi/Kado bridge.
The man who identifies as AdeOri -Okin Babatope via the microblogging platform shared photos from the scene of the accident he survived thanking God for giving him a second chance at life. 
Nigerians on the platform expressed shocked as they wondered how he was able to come out from the battered car debris without any life-threatening injuries
Photos and video from the scene show that his car was crushed beyond repair when it ran under a trailer. The driver's side was the worst hit, yet he came out alive, with no life-threatening injuries.
Sharing the video and photo, Baba Tope captioned it; 
"This is my story!!! This is my song!! Praising my saviour all the day long!! Did you hear of any accident today in Jabi? That was me, i am a lunck guy! God saved my life today again! I'm okay, my people, may have lost the car, but God took charge, and I came out with about 2-3 bruises. I am grateful; thanks for all your call and messages. See what's left of the car! So when you see me "RABABABYING" (rolling on the alter) in church tomorrow, don't wonder too much, just join me and thank my maker. I came out with a mosquito size scratch! What my God cannot do, they never born am!!.  Thanks, everyone, I am okay and doing fine! I walked away with a smile and a mosquito size scratch, na beg I beg you!"
He gave credit to God and his follower joined him in thanking God.
See photos below;