Police Arrest Suspected Armed Robbers In Imo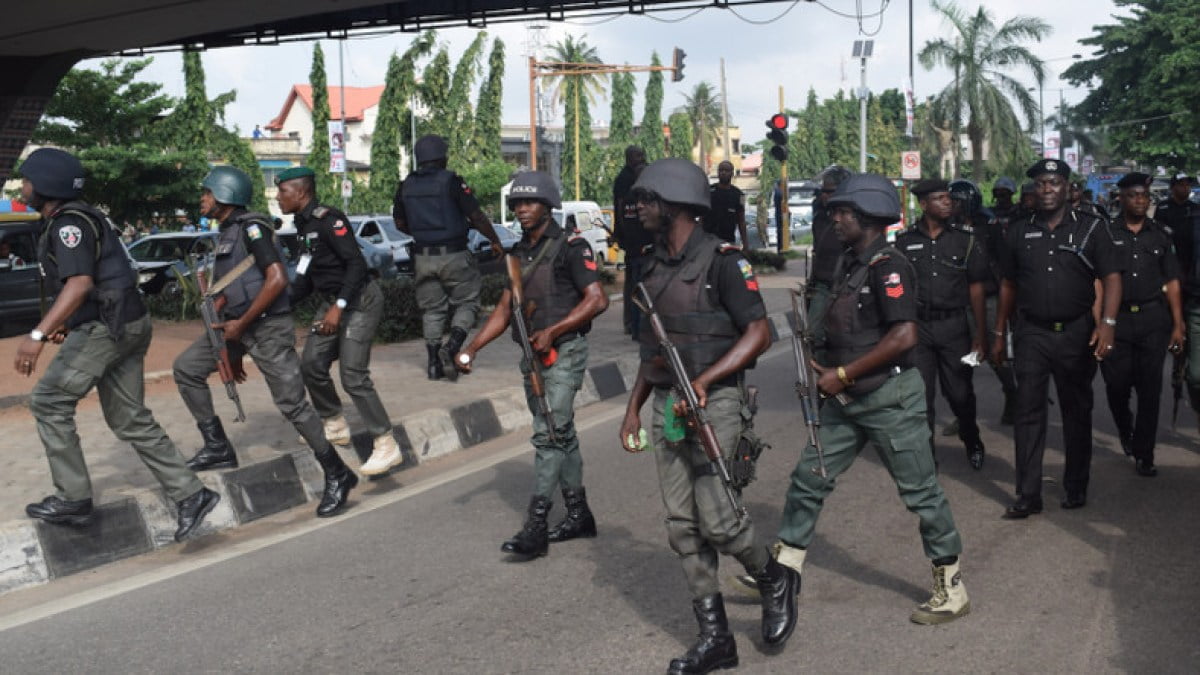 The Imo Police Command has said that its officers have arrested suspected armed robbers and recovered ammunition in their possession.
In a statement on Tuesday by the spokesman of the command, SP Ikeokwu Orlando, the suspects, Godwin Danladi and Bamaiyi Gada were arrested at Eziobodo in Owerri West Local Government  Area of the state.
He said at the point of arrest, one AK47 rifle, two magazines, two live ammunition, one Military Camouflage, and some other Military Accouterments were recovered from them.
Orlando noted that the suspects were said to be a part of the robbery gang that has been terrorising Nekede and its environs.
The police spokesman added that the suspects are strongly believed to be part of the prison inmates that escaped from the Correctional Service on 5/04/21. Efforts are ongoing to arrest other members of the gang.
Meanwhile, the federal government has warned those attacking security operatives and formations across the country that they are asking for war.
The Minister of Information and Culture, Alhaji Lai Mohammed made the submission on Tuesday during a press conference in Lagos where he addressed issues of insecurity across the nation noting that it has attained a dangerous trend.
While condemning the attacks on security personnel and formations, Mohammed warned that the growing trend of such attacks is worrisome and needs to stop.
The Minister said if the perpetrators don't stop, they will be met with overwhelming force from the government.
He said: "Now, there is a growing dangerous trend which I will like to comment on. It is the practice of launching deadly attacks against the nation's security personnel. Soldiers as well as police, customs, and other security agents have been killed and maimed in some parts of the country in this growing trend of targeting security forces.
"I want to say, unequivocally, that any attack on our security men and women is an attack on the state and a declaration of war against the nation. It follows, therefore, that this will be countered with overwhelming force.
"When those whose responsibility it is to protect us are themselves being subjected to mindless attacks, it can only be for one reason only: To instill fear and evoke a sense of pervasive insecurity among the people.
"Whether known or unknown gunmen, those engaged in this dastardly act will pay dearly for their actions."
Mohammed however added that the government will continue to seek ways to restore peace and reduce the tension in the country.
"While the government continues with these efforts to restore peace and security continues, I want to appeal to all of us to play our part in lowering the palpable tension in the polity as a result of the security challenges. The first step is to tone down the rhetoric," he added.