Fulani President, Fulani Army Have Same Objective – Nnamdi Kanu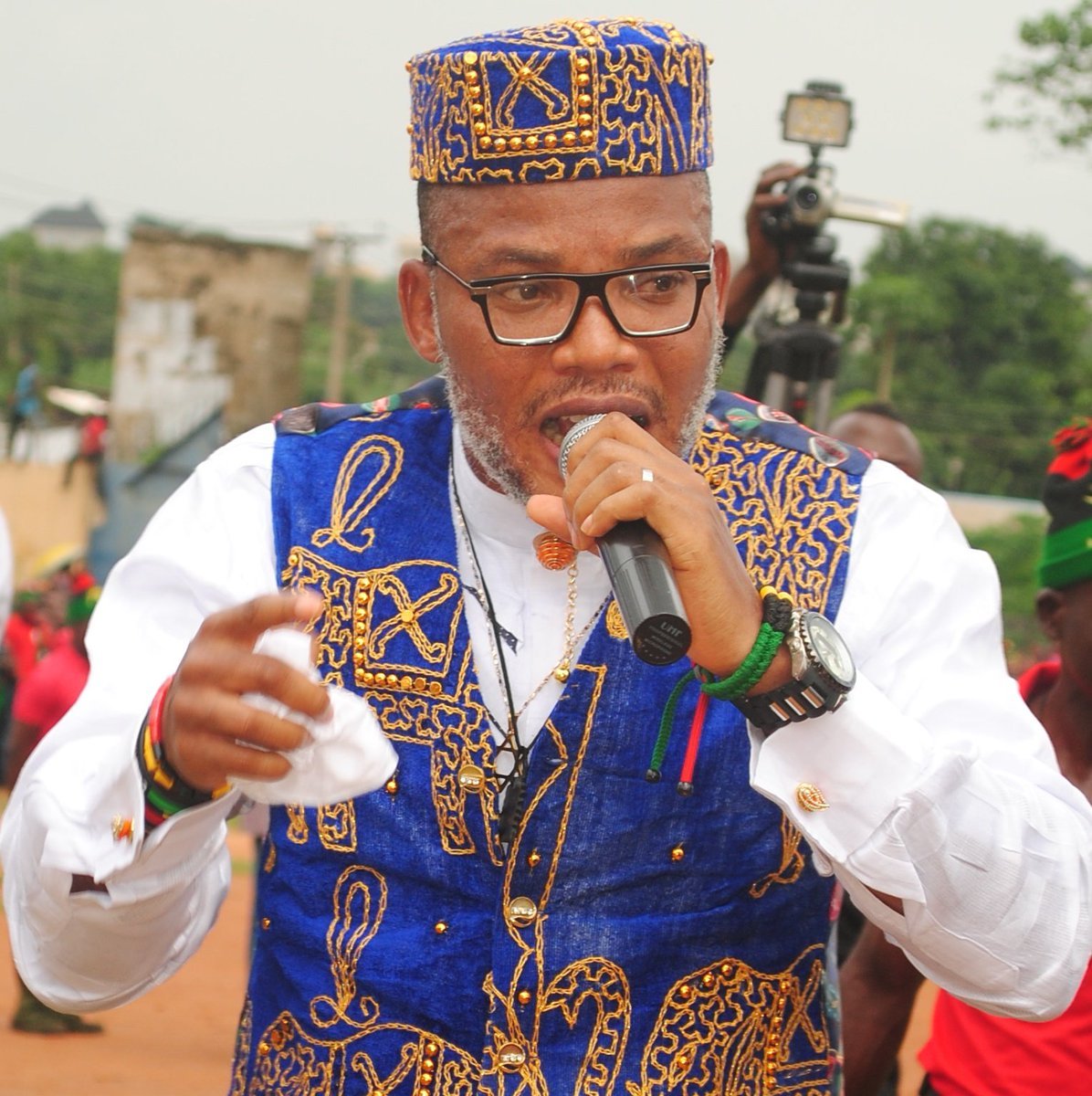 The leader of the Indigenous People of Biafra (IPOB) Nnamdi Kanu, has condemned the alleged deployment of helicopter gunships to Nsukka, in Enugu, reportedly against members of the Eastern Security Network (ESN).
In a post on his Twitter page on Friday, the pro-Biafra activist claimed that such deployment confirms that Nigeria's Fulani president had the same objective with the Nigerian Army.
The IPOB leader also described the Nigerian Army and Fulani herdsmen as terrorists organisations.
Nnamdi Kanu wrote: "Reports of Nigerian Army deployment of helicopter gunships at Nsukka is confirmation of Fulani terror herdsmen collaboration with Fulani controlled Nigerian Army.
"Both are one & the same terrorists. Fulani President& Zoo army pursuing same terror objective."
Recall that The Nigerian military on Thursday engaged in a gun battle with operatives of the Eastern Security Network in Nsukka town of Enugu State.
According to SaharaReporters, there has been tension in some parts of the town since Wednesday.
It gathered that troops took the battle to the suspected ESN operatives in their hideout.
According to the source, many people have abandoned their houses and fled to neighbouring communities.
"Soldiers of the Nigerian Army are currently locked in a gun battle with ESN boys in Nsukka. They have been clashing since yesterday evening and some parts of the town are still tense. Heavy shooting presently going on," he stated.
Source: Naija News