Nigerian Army Currently Engaging ESN Operatives In Gun Battle In Nsukka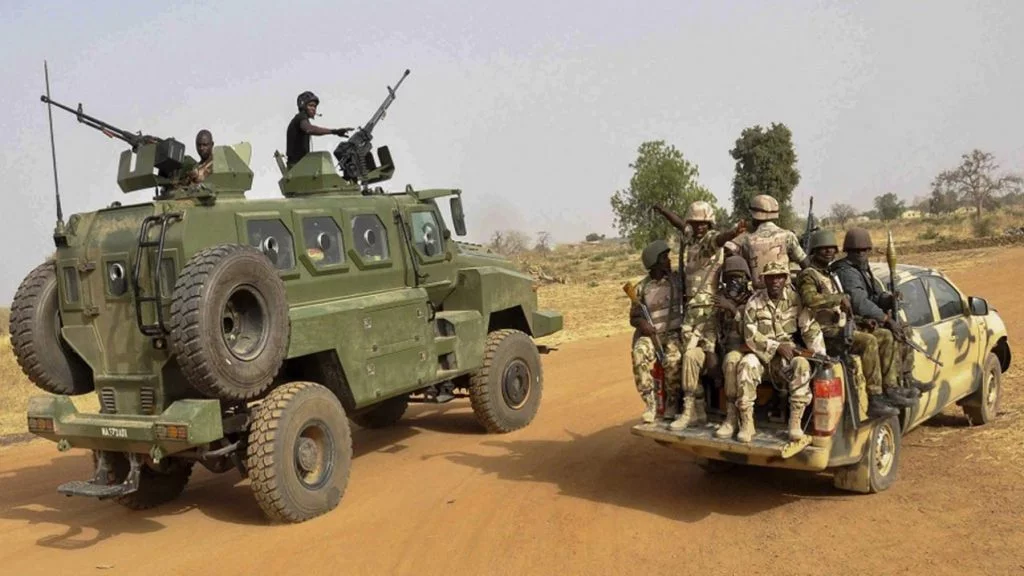 The Nigerian military are currently engaging in a gun battle with operatives of the Eastern Security Network in Nsukka town of Enugu State.
According to SaharaReporters, there has been tension in some parts of the town since Wednesday.
It gathered that troops took the battle to the suspected ESN operatives in their hideout.
According to the source, many people have abandoned their houses and fled to neighbouring communities.
"Soldiers of the Nigerian Army are currently locked in a gun battle with ESN boys in Nsukka. They have been clashing since yesterday evening and some parts of the town are still tense. Heavy shooting presently going on," he stated.
Meanwhile, the missing Nigerian Air Force (NAF) Alpha-Jet which disappeared during an operation against Boko Haram insurgent in Borno State has still not been found 24-hours later.
Recall that the Alpha-Jet had lost contact with radar at about 5 pm on Wednesday while on an interdiction mission in support of ground troops.