2023: How PDP Can Reclaim Presidency from APC – Oyinlola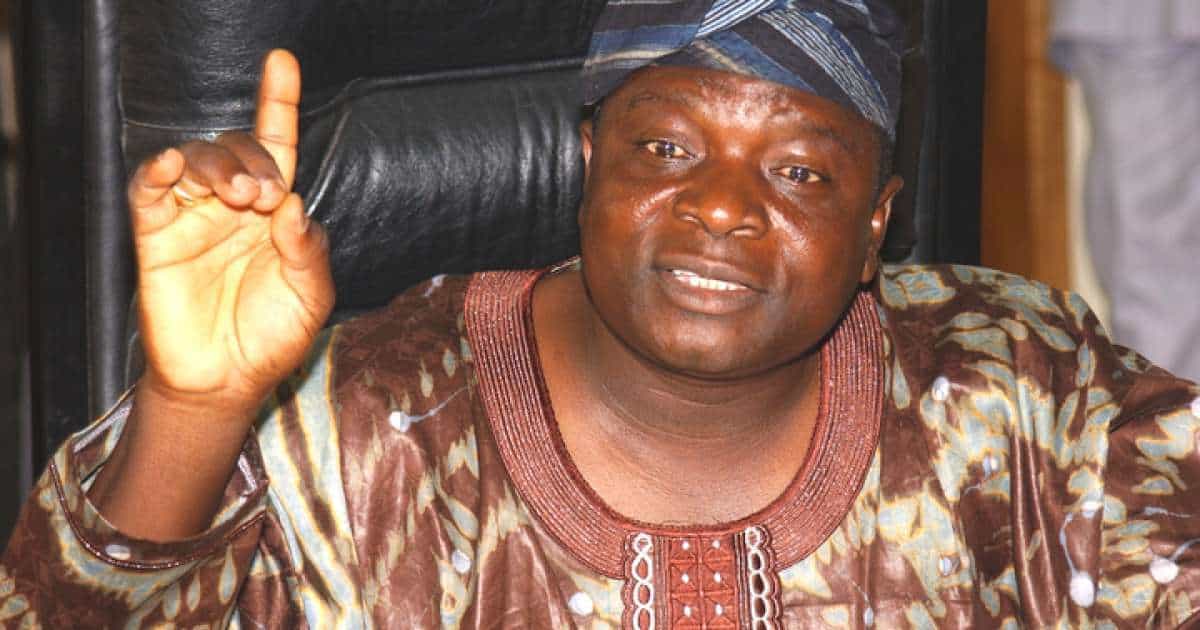 Former Osun State Governor, Prince Olagunsoye Oyinlola has asked members of the Peoples Democratic Party (PDP) to unite in order to win the 2023 presidential election.
Oyinlola gave the advice while speaking with newsmen on Friday after receiving former Oyo State Deputy Governor Taofeek Arapaja and party supporters in his house in Osogbo.
He said with unity of purpose, the PDP can rescue Nigerians from the suffering created by the All Progressives Congress misrule.
Oyinlola expressed satisfaction with the breakthrough in the Ekiti state chapter of the party as both former Governor Ayo Fayose and Senator Abiodun Olujinmi reconciled their differences.
He said: "I was part of the party at the time it was coming on board, they have not fulfilled a single promise, from security to economy, corruption, just mention it. So if we have our party united, the people will follow us.
"We must be united if we want to win the election, there are no two ways about it".
Speaking about the APC-led government, Oyinlola asserted that the party has failed Nigerians in every aspect of governance.
He said, "Except if someone wants to be insincere, then one will say the party has delivered the electoral promises it made to Nigerians."
Meanwhile, Minister of Transportation, Rotimi Amaechi, has said it is unfair to blame President Muhammadu Buhari for the rising poverty rate in the country.
Amaechi spoke while delivering the 34th convocation lecture of the University of Calabar in Cross River State on Friday, titled 'Beyond Our Imperfect Union: The National Question and Nigeria's Future.'
The former Rivers governor maintained that the problem of rising poverty preceded the current administration.
According to the former State Assembly Speaker, calls for restructuring, increased regional autonomy and secession will not meet the long-term aspirations of Nigerians for a better life.
He however insisted that various concerns could only be addressed successfully if Nigerians stood united as one nation in spite of all challenges.
Amaechi also warned that the poor would overrun Nigeria if inequality and extreme poverty were not addressed.