'2023 North-East Turn To Produce Buhari Successor'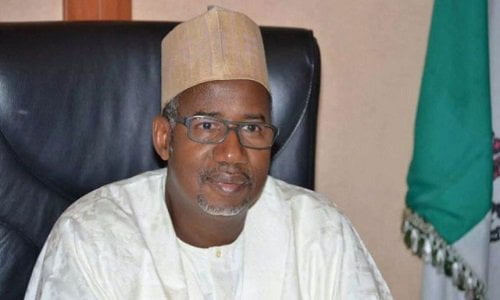 The Kaduna State chairman of a group under the auspices of Bala Mohammed Vanguard (BAM-V), Comrade Musa Haruna, has urged the Peoples Democratic Party (PDP) to zone its ticket to the North-East.
Naija News reports that Haruna stated this at the weekend while inaugurating executive members of the group across the 23 local government areas of the state.
BAM-V chairman pointed out that it was the turn of the region to field a presidential candidate, adding that the region deserves the presidential slot because "it's the least developed zone in the country."
He said: "With the current insecurity and other challenges facing the country and especially the North-East, we need a detribalized leader from the North-East with a track record of service, commitment, and readiness to serve the people."
Also speaking, the director-general of the group, Muhammad Abubakar Jibbo, said they had already consulted some key stakeholders within the party to encourage the Bauchi State governor, Bala Mohammed, to contest the presidency.
Obaseki has, however, called on the PDP to zone its 2023 presidential ticket to the South-South.
He made the call while speaking at the weekend in Benin, during a reception in honour of Chief Dan Orbih, who was recently elected National Vice Chairman (South-South) of the PDP.
Recall that the South-South under the PDP produced President Goodluck Jonathan who took over the mantle of leadership in 2010, after President Umaru Musa Yar'adua's death.
Jonathan later contested in 2011 and won and administered the affairs of the country until the 2015 elections.
He later contested for re-election in 2015 but lost to, Muhammadu Buhari, of the All Progressives Congress (APC).