Breaking: More Chibok Girls Escape From Boko Haram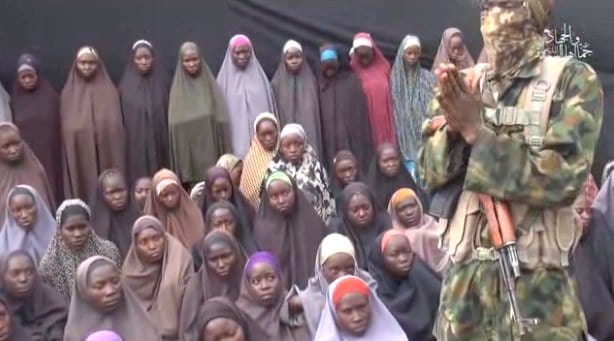 More of the Chibok girls kidnapped by Boko Haram insurgents in 2014 from Borno State have reportedly escaped from their abductors.
According to a source quoted in a report monitored by Naija News on Daily Trust on Thursday evening, some of the girls that escaped include one Halima Ali said to have been married off to a Boko Haram commander after their kidnap.
A source also confirmed that some of the parents have been contacted by officials handling the girls and that the affected parents might be invited to Maiduguri, the Borno State capital soon.
Similarly, when contacted, the Secretary, Chibok Parents Association, Lawal Zannah, confirmed that some of the girls had escaped but had not yet ascertained the number.
"We heard that some of our girls have escaped from the forest, but we are yet to get the detail about their number," Zannah said.
Naija News recalls a large number of secondary school girls in boarding house were abducted from their secondary school in 2014 while preparing for their senior secondary school examination.
It is believed that 219 of them were abducted. Four of the abducted girls; Amina Ali, Maryam Ali, Rakiya Ntsiha, and Solomi Titus already escaped.
Following negotiations with the abductors, 21 and then 82 of the girls were released, making a total of 107.
Meanwhile, the Leader of the Boko Haram Terrorist group, Abubakar Shekau has reacted to the appointment of new service chiefs by President Muhammadu Buhari.
The Boko Haram factional leader in the nine minutes, 56 seconds-long clip mocked the newly appointed military chiefs, telling them they can't perform better than their predecessors.
He called on those of them that are not Muslims to convert to Islam and warned those who are already Muslims not to think they will be able to do anything against him because their own version of Islam is 'fake.'