Iyabo Ojo Confirms She Did Surgery On Her Stomach, Reveals Reason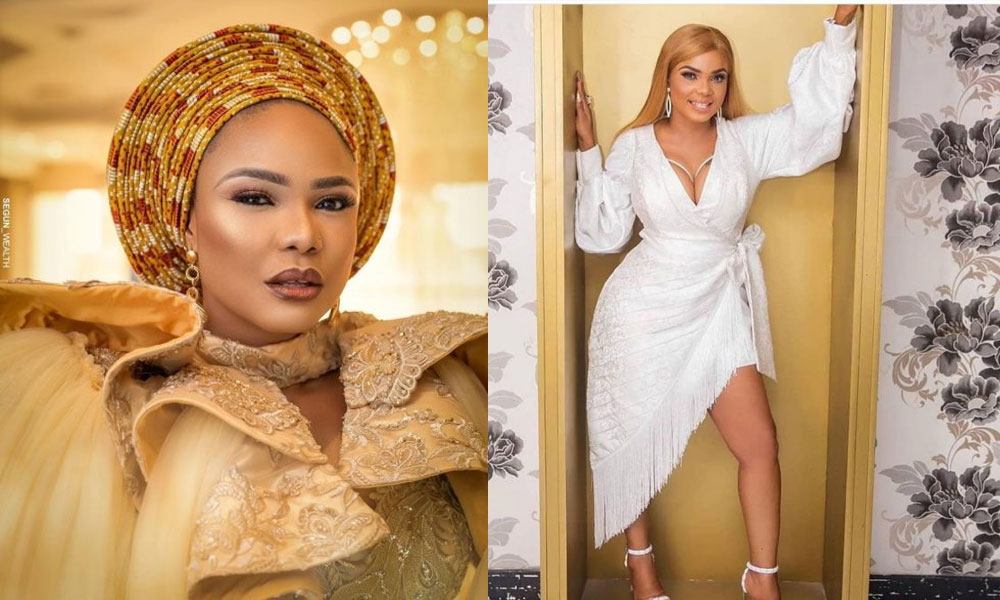 Nollywood star actress, Iyabo Ojo has confirmed that she actually did surgery on her stomach to have a flat tummy.
The 43-year-old mother of two while explaining her reason for the tummy surgery said she needed to get rid of the extra skin that usually comes after childbirth.
"I did do surgery on my tummy, you know when you have children you also have this extra skin. I hate it, so I did the surgery for my own self-confidence; you know when I'm walking around naked in my house I want to feel sexy, I want to feel good, so I did that.
"You know when you are a celebrity or in the limelight you have to take care of yourself because a lot of people look up to you, you have fans and when you are not looking good they are worried," she said in an interview with Daily Independent on Saturday.
The actress also revealed that though she plays with her children, she's very strict when it comes to parenting.
"A very strict one, I am too strict, my children know it. I play with my children, but they know that I can go from zero to a hundred," she said.
She added that she would soon debut a programme where she intends to talk about her past and private life so people can further understand her personality.
"I will soon be coming out with my own programme where I will talk a lot about my past and my private life because I really don't do that and because I really don't do that, a lot of people don't understand the things that I do."
Meanwhile, a popular and controversial Nigerian pastor, Apostle Chris Omashola has declared that the recurring ban of social media influencer Tunde Ednut's Instagram account is a spiritual issue.
The pastor made the submission on Friday as he also declared that he has started praying for Ednut and he is sure the celebrity will come out victorious.
Naija News recalls Instagram deleted the entertainer's new account after amassing 1 million followers in just 3 days.
Before then, the photo and video sharing social networking service had earlier suspended Ednut's account [@tundeednut] which has over 2 million followers for allegedly violating its community terms.
However, according to Apostle Omashola in a recent video shared on social media, Tunde Ednut is fighting a spiritual battle.