Video: Police Officers Brutally Beat Physically Challenged Man In Ogun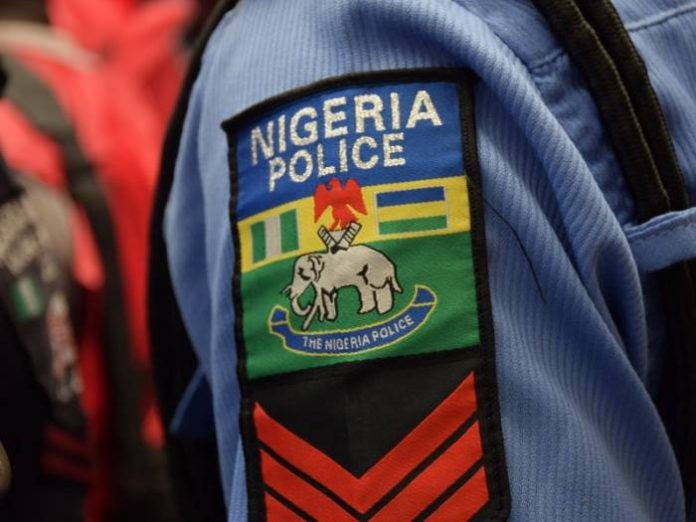 A physically challenged man has been manhandled and brutally dealt with by some officers of the Nigeria Police Force in Ogun State.
In a video obtained by Naija News on the PUNCH, disabled man was heard challenging an officer for threatening him.
"I want to know that person you know, that will intimidate me," he said.
"Myself, that will intimidate me? Circumstances will make you know people. I want to know who you know today."
"You slapped me twice," the physically challenged man said with pride.
Subsequently, more officers of the force showed up in a van and attempted to force the man whose name is yet to be revealed to their office.
"You said you don't fear police, DPO or anyone at someone's shop?" an officer asked while moving closer to the man.
"Where are his Automated Teller Machine Card and other belongings,"
"Handle him roughly, move closer to him, we gave the order," said one of the elders who is heard speaking to the policemen in the background.
"He would eventually enter, he is just being stubborn," said another person in the background.
"He only wants to get himself injured. If you must say anything, go with them first and don't get yourself brutaly injured," a resident said.
A statement by one of the officers alleged that the physically challenged man is a notorious armed robber, Naija News understands.
Watch the moment police dealt and arrested the man in the video below:
https://www.youtube.com/watch?v=GkStH_JIaUY
Meanwhile, some men of the Nigeria Police Force in Bauchi State have arrested no fewer than 18 persons, including nine teenagers, at an alleged sex party in the state, Naija News reports.