Insecurity: Zulum Suspends Abuja Trip Visits Borno Villages Attacked By Boko Haram
A series of deadly attacks by Boko Haram terrorists in three villages in Borno State, which left more than 10 people dead, including four security personnel has forced the state governor, Babagana Zulum to suspend his trip to Abuja so as to visit the affected towns.
As a result, hundreds of people from the villages of Shindifu, Kirbutu, Debiro, Shaffa, Tashan Alade and Azare in Hawul Local Government Area of ​​Borno State had to flee into the forest, only to return to their villages after the dust had settled on Saturday evening.
Volunteers in the area said the attackers came in six vehicles during the raids in Shaffa, Azare and Tashan Alade villages, and set fire to houses and government buildings in the villages with rocket-propelled grenades.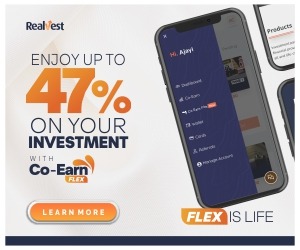 "They killed 10 people and set fire to public houses as well as shops and churches." According to Sani Mohammed, the head of the patrol in the area.
"In Azare village, the attackers set fire to the police station and killed two policemen," said Mr Paul James, a local volunteer security officer.
The attacks forced Governor Zulum on Sunday to cut short a working visit to Abuja, he had to board a military helicopter, to the affected villages.
In a press statement signed by the Assistant Governor for Media, Mallam Isa Gusau, he said that since Thursday Zulum had left Maiduguri for Katsina State en route to Abuja for a series of scheduled activities, but had to cut short the trip following the attack.
"About four communities, comprising Tashan Alade, Shafa, Azare, Sabon-Kasuwa and Debro, were affected by Saturday's attack with schools, shops and places of worship destroyed by the insurgents.
"Three persons were killed in Shafa, among them two hunters and a civilian. Thousands of bags of farm produce, recently harvested by farmers, were looted by the insurgents who also emptied shops and market stalls."
"Governor Zulum was in Yimirshika, Azare, Sabon-Kasuwa and Shafa," Gusau said.
Following the visit, Governor Zulum immediately ordered the reconstruction of the areas damaged by the attack, including the police station and the town market.
Source: Naija News