Kankara: Gov. Masari Claims Boko Haram Didn't Kidnap Students, Reveals Those Responsible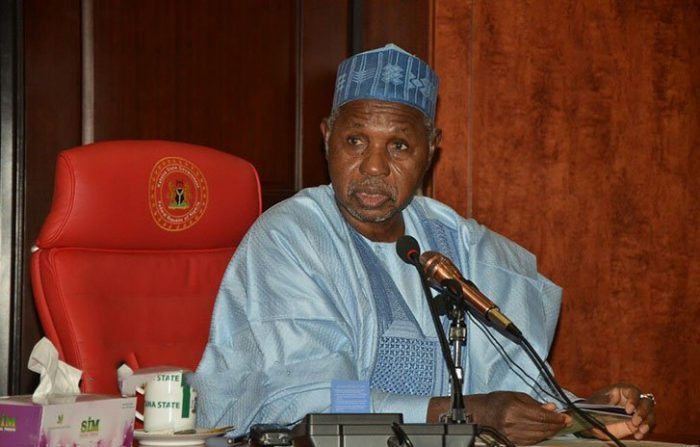 The Katsina State Governor, Aminu Bello Masari has denied claims by the Boko Haram terrorist group that it is responsible for the kidnap of students from Government Science Secondary School in Kankara LGA, Katsina State.
The Governor on Wednesday disclosed that local bandits were responsible for the kidnap of the secondary school students.
He made the disclosure while speaking on a Channels Television programme noting that information at his disposal shows that local bandits attacked the school and not Boko Haram fighters.
It will be recalled that gunmen on Friday, December 11, invaded the government secondary school in Kankara, Katsina State and escaped with over 300 students into the forest.
Hours later, the Boko Haram Terrorist group in an audio recording by its leader, Abubakar Shekau claimed responsibility for the abduction of the students.
Shekau in the less than 5 minutes audio boasted that; "What happened in Katsina was done to promote Islam and discourage un-Islamic practices as Western education is not the type of education permitted by Allah and his Holy Prophet."
"They are also not teaching what Allah and his Holy Prophet commanded. They are rather destroying Islam. It may be subtle, but Allah the Lord of the skies and earths knows whatever is hidden. May Allah promote Islam. May we die as Muslims."
"In a nutshell, we are behind what happened in Katsina."
However, Governor Masari has now disagreed with the claim.
"The report we have and from the information available to us, this abduction was conducted and executed by local bandits that are known to all of us," he said.
"These bandits that are roaming the forest of Zamfara and parts of Katsina state, so far, this is the information we have."
When asked further if he believes the local bandits might have had help from outside the governor said there are "signs" that bandits enjoyed external help.
"I'm not absolutely discounting any foreign, either ISWAP or Boko Haram, indirectly working with the bandits," Masari said.
"You know over one year, there were signs that some of the elements of the bandits are making contact with some of the elements of Boko Haram or ISWAP."
Masari added that no direct involvement of Boko Haram or ISWAP has been noticed based on intelligence report as his disposal.
"With regards to this abduction, we have not seen yet any direct involvement of Boko Haram or ISWAP. However, we are watching the development."
"We are seeing through the evidence that we have; we are going through the tracking system that we have in place to find out if there is any linkage," the Governor said.
In a related development, Governor Masari also on Wednesday, charged a journalist to ask President Muhammadu Buhari why he refused to visit the Government Science Secondary School in Kankara area of the state.
Governor Masari stated this when he was responding to the question of why the President failed to visit the school.