Our Game Against Man City Was The Best Since I Came To United – Solskjaer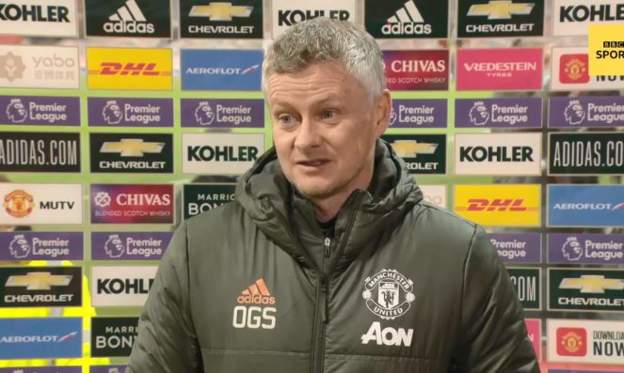 Manchester United manager Ole Gunnar Solskjaer says his side's performance in Saturday's Premier League clash with Manchester City was "the best" in the competition since he took over as manager.
In an unbeaten Old Trafford game, neither team was able to score a goal on the field dubbed the 'Theater Of Dreams'.
In the first half of the match, Riyad Mahrez forced De Gea to throw one ball with a Gabriel Jesus cross and McTominay's effort but the ball went over the bar.
United have beaten City in three of their last four games, including home and away in the Premier League.
"We hold the ball better (in previous games)," Solskjaer said. "Of course I think last year at the Etihad we could have blown them away from the 10th to the 25th minute. We could have scored four goals."
The result leaves United eighth in the table and City ninth.