Minister Gives Update On When Npower Batch C Will Start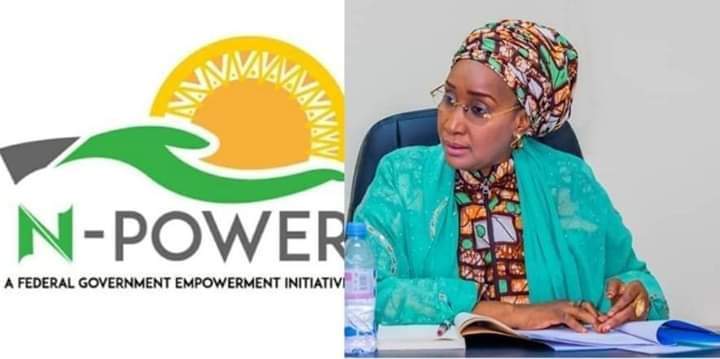 The Minister for Humanitarian Affairs, Disaster Management, and Social Development, Hajiya Sadiya Umar Farouq has given an update on the commencement of the Npower Batch C scheme.
She gave the update in a series of tweets from her Twitter account on Tuesday, 27th October where she also recounted gains from the scheme.
The Minister explained that over 100,000 of the initial 500,000 beneficiaries that have exited the scheme have become business owners and employers of labour.
In her view, the Npower scheme has contributed massively to the socio-economic development of Nigeria as a whole and the government is eager and focused on activating the Batch C set so other youths can also benefit from the scheme.
She wrote: "I am proud to inform Nigerians that 109,000 among the 500,000 beneficiaries have gone to become business owners and some are already employers of labour."
"We are concluding arrangement to start the Batch C programme where other young Nigerians will participate. We will continue to work towards a better future for our young people."
"Let me add that N-Power has contributed significantly to the socio-economic development of this country. We salute past beneficiaries for their service to the nation."
"It is gratifying to note that N-Power achieved one of its core objectives of making beneficiaries self-reliant."
Meanwhile, Hajiya Farouq has explained that Npower Batch A and B beneficiaries that are yet to be paid their outstanding stipends will get paid before the year ends.
She noted that 14,200 beneficiaries have been identified to have been affected by the platform migration from NIBSS to GIFMIS by the Office of Accountant General of the Federation in March 2020, but assured that all those wrongly flagged by the platform will be paid before the year ends.