Abuja Residents Loot Another COVID-19 Palliatives Warehouse (Video)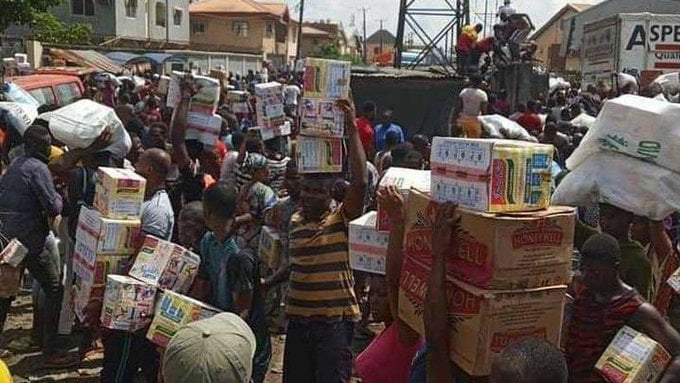 Some residents of Abuja, the nation's capital on Monday raided a COVID-19 palliatives warehouse located in Gwagwalada, looting several items.
Naija News gathered that several food items including bags of rice, cartons of noodles, cartons of milk, and tin tomatoes were carted away.
The warehouse looted is located near the West African Examination Council (WAEC) office, and is said to contain items belonging to the Federal Capital Territory Administration (FCTA).
Earlier over the weekend, the youths had also broken into a warehouse at Jabi district close to the code of conduct tribunal as well as another warehouse at Idu industrial area.
The rampaging youths didn't mind the presence of soldiers and policemen at the warehouses as they struggled to lay their hands on various items.
#LetterToNeo Gwagwalada, Abuja palliatives discovered!!!!! Happening live!!!#Abujapalliative pic.twitter.com/PU5Gx8E9qi

— Dripshon✌️ (@emmyshon) October 26, 2020